NetherRealm, you clever buggers. The true value of any video game is usually determined by the length of time spent on it. It's why games like The Witcher 3 and classic Final Fantasy titles are so well-loved as their adventures weren't just lengthy but also gave value to the hours spent on them. There's nothing worse than a game which insults the limited time you have on this planet.
I feel like I'm getting plenty of value out of Injustice 2 so far, even if what I find appealing may not mesh well with what other people find substance in. I'm talking about the current grind for loot in that brawler, as I keep find myself sliding into the Multiverse like controversies on our teflon-coated president, Ajay Gupta.
Hit a few planets, go for the bonus goals walk out with Diamond Mother-Boxes. Injustice 2 may be as random as can be with its loot, but it certainly isn't stingy with the loot boxes that it drops and the chances for Epic Gear. What players do want however, is the right Epic Gear for online play. Me, I'm a simpler kind of guy: As long as it gives me a cool look and a few decent stat upgrades then I'm happier than a fat kid left unattended in a candy shop.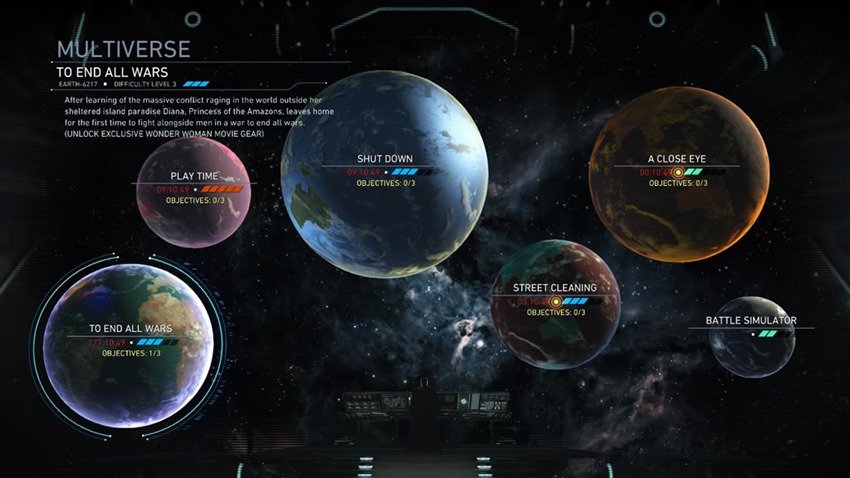 This week's Multiverse challenge is a great one that I'm cranking away on. Boot up the Multiverse and head to "The War To End All Wars" and you'll be able to battle it out for Wonder Woman movie gear. The ladders all lead to a culmination with Cheetah, and each one adds level-specific gear to your arsenal based on Gal Gadot's gladiatorial outfit to your armory.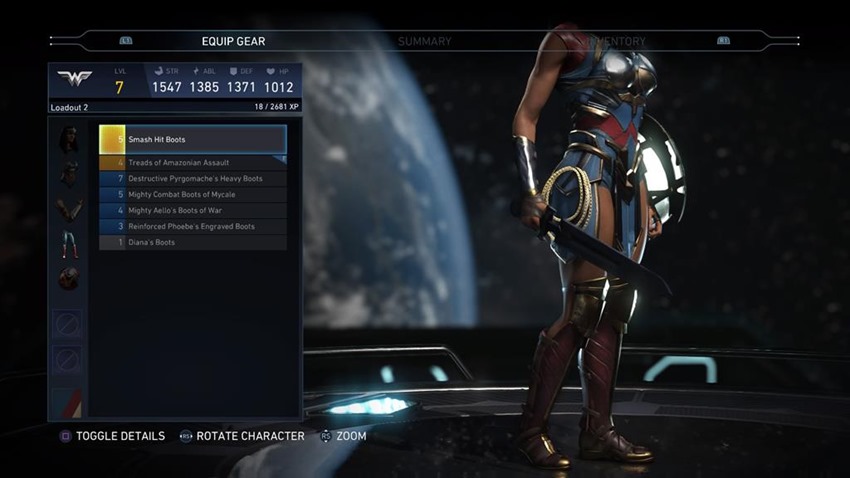 The gear so far includes:
Tiara of Divine Tragedy
Diana's Theatrical Chestplate
Bracers of Rising Action
Smash Hit Boots
Blockbuster Falchion
At the time of writing, there were 177 hours left on the clock to grind through for the Epic Gear. So far, it's not too challenging either so I'm plenty happy. If Injustice 2 is going to be a platform that keeps players around with movie-based cosmetics then I'm going to be kind of giddy about that. My inner fanboy has been giggling at the small references and cool costumes all week already.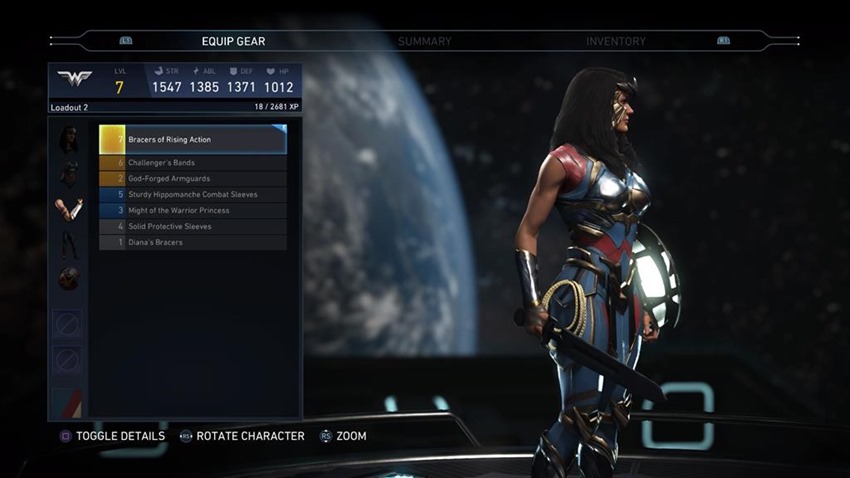 Injustice 2 is out right meow, while Wonder Woman drops on June 2. I hear it's rather good actually.
Last Updated: May 30, 2017