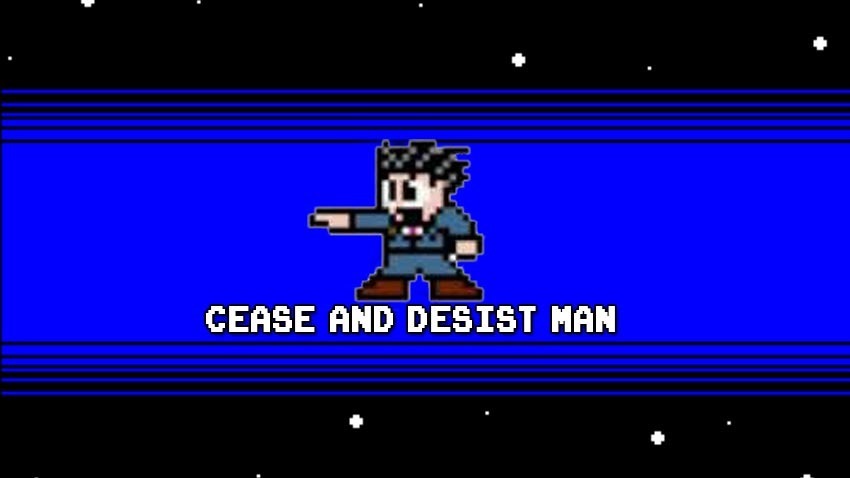 Capcom may have about as much interest in reviving Mega Man as the government has for being held accountable for its more covertly corrupt actions, but that doesn't mean that you can't make a Mega Man. All you need is several years coding experience, a dedicated team and a character who skirts the line of homage and blatant intellectual property theft to see it through to the end. Bundle that with a Kickstarter that succeeds where the actual product fails on multiple levels, and you've got an homage to the past that's mighty…crap.
Alternatively, there's Mega Maker. Imagine being able to flip the worlds and assets of the original game, creating your own hellish stage as Capcom's wily lawyers prepare to unleash Cease-And-Desist Man on you. That's Mega Maker for you. "Mega Maker is a new and accessible way to create and share your own Mega Man levels," the game description read via Kotaku.
From full-length Robot Master stages to puzzle levels, anything goes! Upload your levels to share them with the world or play levels created by other users with ease!"
Currently scheduled for a July 15 release and most likely a July 14 press release detailing how Capcom hammered it with mega-legal buster shots that resulted in a shutdown, the fan project is currently looking for a mere $15 a month on Patreon to help host its servers for when when it launches free to the public. "The game has been in development since September 2016, starting out as a one-person project but gradually becoming larger and larger," Mega Makers creators explained on their website.
It is built using the Mega Engine, a Mega Man engine for Game Maker created by WreckingPrograms (the same guy that started Mega Maker). Even after the initial release, development on this game will not yet be finished. Aside from any bug patches, we plan to include more content down the road, like assets from Mega Man 7 onward as well as entirely new features. Stay tuned!
I'm personally hoping that Capcom doesn't come crashing down on this project, as this sounds like a genius idea. Something that Capcom has avoided recently, preferring to trot out the original games with a quick coat of re-release paint in the upcoming Mega Man: Legacy Collection. This might be the perfect time for Capcom to actually pay attention to what the fans want for once.
Although I highly doubt that that'll actually happen.
Last Updated: July 10, 2017