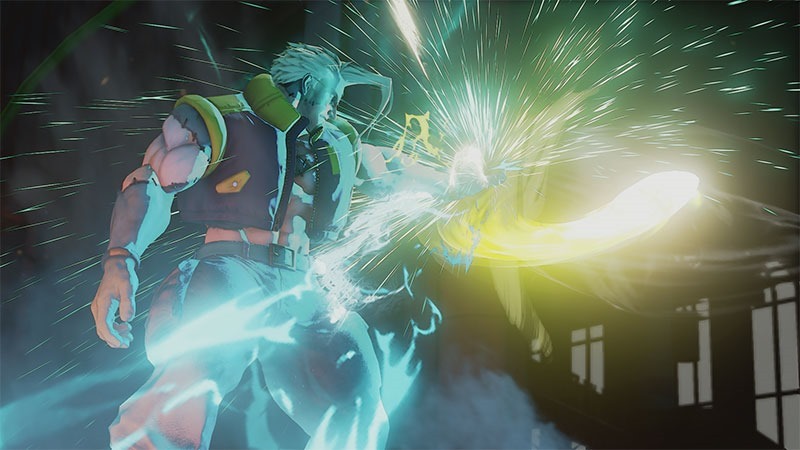 Street Fighter V is a damned good fighting game – but it's not an especially worthwhile package, especially for those who don't really enjoy playing fighting games against people who seem to have the dexterity and skillset of ninjas online. The single player components of Street Fighter V were disappointingly abysmal at launch, but Capcom's trying to make it right.
There's a whole new single player campaign coming to the game that bridges the narrative gap between Street Fighter IV (which takes places after Street Fighter II in the canon) and Street Fighter III (which happens later on, but numbers are apparently confusing things for Capcom.) It's coming tomorrow, on July 1 – and brings with it an update hat adds flying ninja Ibuki and everyone's favourite money-obsessed boxer who totally isn't a ripoff of Mike Tyson, Balrog.
The cinematic story mode certainly sounds interesting, taking cues from Mortal Kombat's fleshed out single player adventure. It's available to download right now though. Coming in at 7.6GB, the free story mode DLC has shown up on the PlayStation store, letting you download the expansion before the patch to enable it goes live tomorrow.
Taking place between the events of Street Fighter IV and Street Fighter III, the Street Fighter V Cinematic Story Expansion, "A Shadow Falls," depicts the ultimate battle between the evil Shadaloo organization and the heroic World Warriors who stand against them. Seven "Black Moons" are deployed by Shadaloo, granting M. Bison unimaginable power, as the earth falls into darkness.

Seeing the moons mysteriously appear in the sky, Ryu, Ken, and Chun-Li embark on an epic journey around the world to retrieve fragment pieces that are the key to stopping the "Black Moons" before it's too late. Along the way, they encounter the rest of the World Warriors, each of whom have their own agendas and motivations in mind. The final battle between good and evil begins now…who will RISE UP?
So yes, you can download the story expansion right now, but you're at Capcom's mercy as to when the patch to enable the DLC will become available. It should be tomorrow.
Last Updated: June 30, 2016