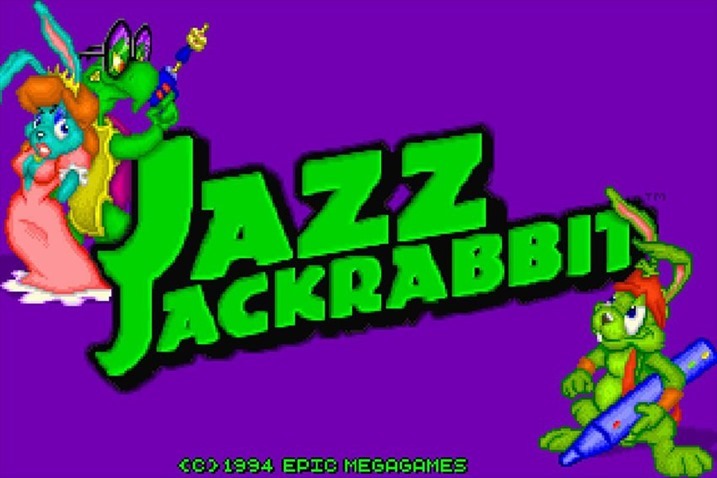 In the days of yore, Nintendo had Mario, SEGA had Sonic, and PlayStation had Crash Bandicoot – but the PC's never really been considered a home for platforming games, despite having some great ones. The early 90's say games like GODS, Duke Nukem, Commander Keene and Jill of the Jungle grace PCs – but one of my favourites from the era is Epic Megagamaes' Jazz Jackrabbit.
Yes, it was a product of its time, but the game by Arjan Brussee and Clifford Bleszinski (now together again at Lawbreakers developer Boss Key Productions) was undoubtedly fun. And now, for the first time, you can grab it digitally.
GoG has both Jazz Jackrabbit and its sequel up for sale, allowing to relieve the 90s with collections that include the games and a few extras. What's interesting is the sequel comes with mods that allow for community-made content.
"Watch out – Jazz Jackrabbit is in town. This little bunny – with a very big gun – is on a mission to save the beloved rabbit princess, Eva Earlong, from Devan Shell and the Shellian Terrorists. He must travel through six episodes, each containing three worlds, in order to save the princess, grab some glory, and hopefully get the girl. This is an exciting high-speed, platform, action-jump'n'run adventure with animated cinematics, old-school graphics, incredible 3D bonus stages and an awesome soundtrack. Never ending excitement and fun with Jazz Jackrabbit."
You can buy the game and its sequel with a time-limited discount. The Jazz Jackrabbit Collection and Jazz Jackrabbit 2 Collection £6.89/$8.99 individually. If you want both, you can get them for £13.78/$17.98 as a bundle. A little too pricey for me, but does nostalgia really have a price?
Here's a look, on the odd chance you've forgotten what the first game looked like.
Last Updated: December 1, 2017