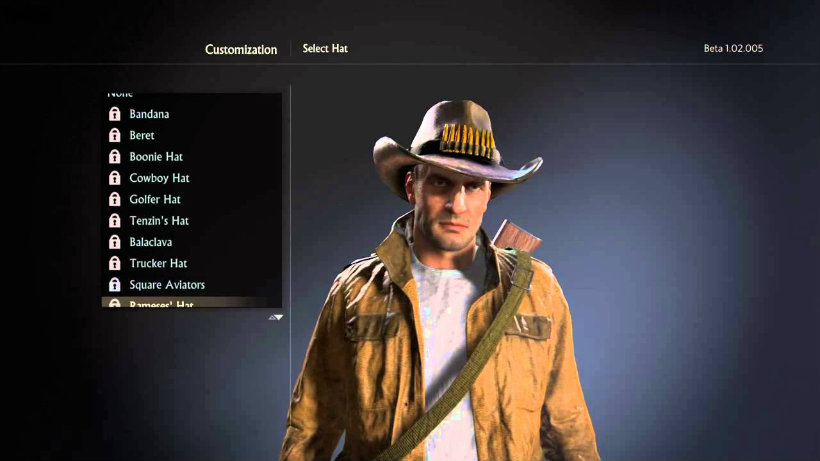 I have very mixed feelings about micro transactions in games. In principle, I hate the idea. However, games are expensive to make and support, and the best way for a studio to ensure that they keep getting money after a game releases is to have micro transactions and other DLC. It's a delicate balance, though, to make sure they aren't just milking gamers for money, instead offering real value without throwing off the balance of the game. The most common work around? Cosmetic upgrades.
Uncharted 4 has gotten a ton of critical acclaim. Our very own Geoff gave it a 9, a score he has almost never given any game in the past. We know it's a great experience that players will enjoy working their way through. However, not all people like to play games the same way. Some want to work hard, earning "Uncharted Points" so that they can buy that special hat or skin, while other people prefer to whip out their credit cards and fast track the process. If you're part of the latter group, you'll have a few options available to you; you can pay $5 (R73) for 500 points, $10 (R149) for 1 500 points, $20 or R299 for 3 200 points, $35 (R509) for 6 500 points or $50 (R728) for 10 000 points.
Personally, I can't imagine shelling out almost as much as I paid for the game for micro transactional cosmetic items. However, if you're the type of person who wants that specific skin, hat or taunt, I suppose it will add value to the experience for you. Remember, though, that not all people with that hat or taunt paid for it with real money – none of the cosmetic items are locked behind pay gates; they can all be acquired through grinding for points instead.
I asked Geoff for some examples of prices in Uncharted Points as he has the game and I do not, and it appears that characters will run you 500 Uncharted points, skins are 300 and other cosmetics are between 200-300. So, if all you want is that specific character, you can fork out $5 and be done with it, but if your multiplayer experience will only be viable with the right character, skin and hat, you'll probably end up spending a bit more if you hope to fast track.
Last Updated: May 10, 2016