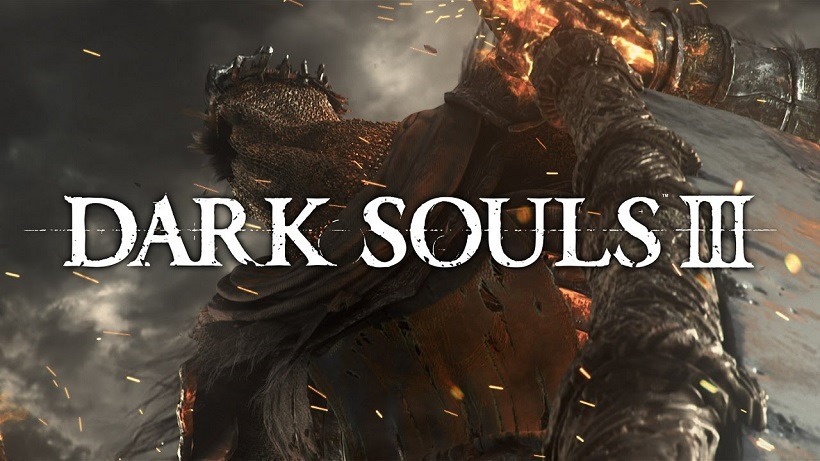 Dark Souls III isn't out for a few weeks, at least not in anywhere outside of Japan. The third (and apparently last) game in the incredibly difficult series launched in Japan this week, tempting diehard fans into grey imports and all sorts of workarounds to get working early. You can, in fact, import a copy of the game with ease – if you're willing to sit through the entire thing in Japanese. But if you're on Xbox One there is a way to get the game work early. And in your own language no less.
Because Dark Souls III is up on Xbox Live for pre-download and because Microsoft are so open with region switching, there is a fairly easy way to legitimately purchase Dark Souls III and get it running right now. Several users on NeoGAF and Reddit have posted their workaround to get the game working, which involves simply switching a region, loading some funds onto a PayPal account, a fake address and some internet bandwidth. All easy things to come by.
Here's how you can get Dark Souls III up and running on Xbox One, courtesy of Reddit user calebkeith: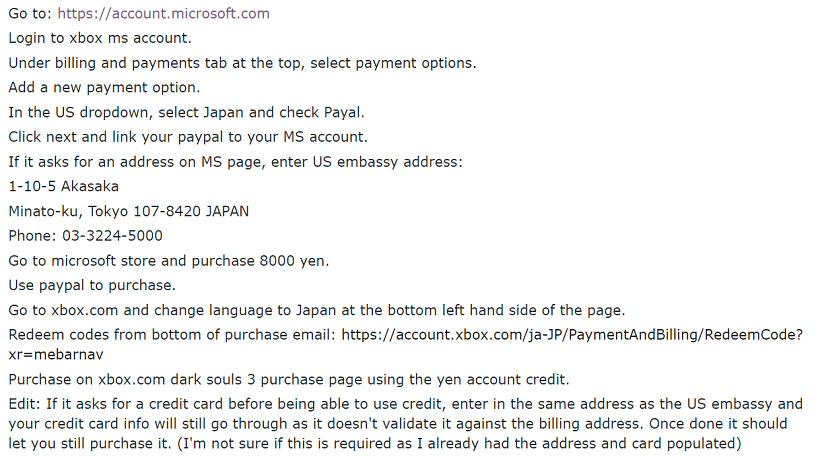 Easy enough, right? Better yet is confirmation from Microsoft that they have no plans to go after people who use this loophole to get early access to the game. Why would they – it's a legitimate means of purchasing a game early that their system allows for. So there isn't even a reason to create a dummy account in fear of banning.
If you're now drooling at the prospect of getting your hands on Dark Souls III early, there is a little caveat. Converting 8000 Japanese Yen to South African Rands means you'll be paying a tiny bit more for the game than standard price (it costs R1092.00 at time of writing). It's not too much more than the retail price but hey, you're getting it nearly three weeks in advance. That's worth it, right?
If not, Dark Souls III is out proper on April 12th for Xbox One, PC and PS4. Now that the game is out in the wild, tread carefully for fear of spoilers. And praise the sun. Always.
Last Updated: March 24, 2016