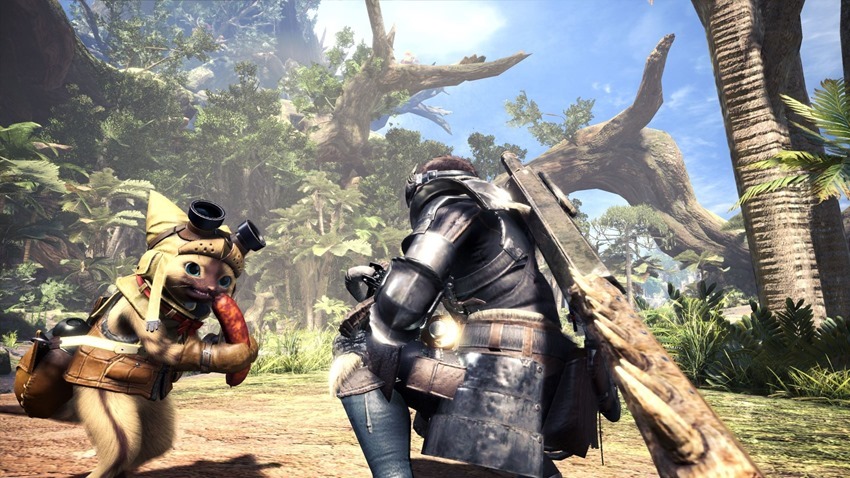 Monster Hunter World is a phenomenally successful game for Capcom. The game was a mega-hit on consoles when it was released earlier this year. Its gone on to become Capcom's most successful game ever, and hit new records when it was recently released on PC. It's become the most successful Japanese game to launch on Steam in the history of the platform, and also stands as the overall biggest new game launch on Steam this year. It's safe to say that Capcom hit the big time with MHW.
Unfortunately, many players on PC are also having connection issues. Users en masse are complaining of connection errors, which in the case of MHW, boots people out of games. These errors have persisted since the game's launch on August 9. It's bad enough when players get kicked out of the single player runs, but when they're getting parties together, only to have the server decide it's time to disband, that can be frustrating.
Capcom has acknowledged the problem, and says it's working on a fix.
We have been receiving numerous reports that players are experiencing connection errors several times after they depart on quests. We are currently investigating the cause of this and are working with Valve to resolve the issue as soon as possible.

We will keep you informed of further developments in this matter. We thank you for your patience and apologize for the inconvenience this has caused.
There are anecdotal fixes that range from disabling the Steam overlay, to nixing Big Picture mode that some suggest allows players to eke out a little more time between disconnections, but it's really going to be on Capcom to fix this. Hopefully, they fix it soon, because it's an amazing game.
As we said when it was released:
"The latest entry in the long-running franchise truly elevates the series to new heights. It simultaneously respects veterans and welcomes newcomers, providing an experience that can be satisfying to both camps. The gameplay is still as addictive and deep as before and it doesn't take long for it to suck you in. While it does stumble a bit in the story and performance department, they're nothing but minor gripes in the greater scheme of things as the incredible time I spent with it more than makes up for any shortcomings. At the end of the day, Monster Hunter World is a game that I just can't stop thinking about, and it's a game, that's really easy to love."
Last Updated: August 14, 2018