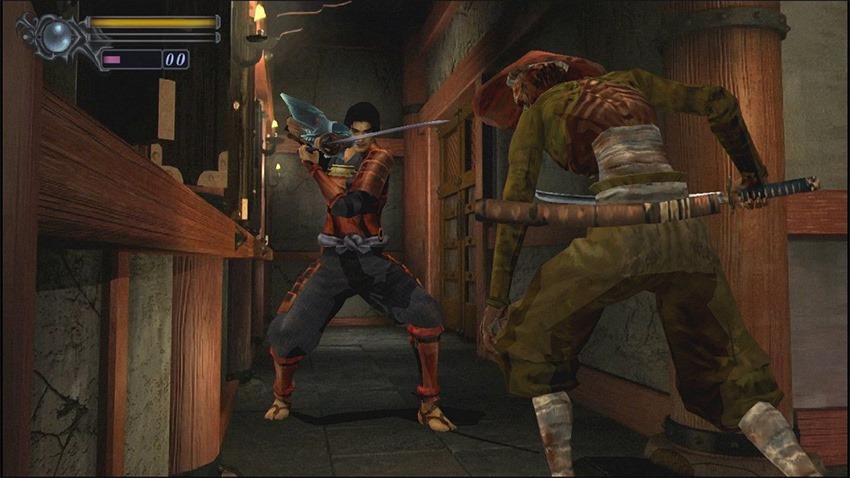 Many (many, many!) years ago, Capcom used to be cool. They were undoubtedly my favourite developer, thanks to arcade classics like Final Fight, 1941 and of course, Street Fighter II. Even when the arcade gaming scene died and the major transition to consoles happened, Capcom made some of the very best games: Resident Evil, Dino Crisis, and Onimusha.
Over the years, Capcom's gone from being the cool uncle, to the weird, creepy one you don't make eye contact with. It looks like they're trying to regain their swagger though. We're getting Mega Man 11, Resident Evil 2 is being remade – and Onimusha is back. Capcom is bringing the PS2 Japanese demon-slaying series back with a remaster.
Onimusha: Warlords is coming next year to PC, Ps4, Xbox One and Switch as a digital title, with a physical release in the Americas. The game was originally to be a Resident Evil spin-off featuring ninjas, but became its own thing – for the better, culminating in a weird (but good!) third game starring Jean Reno. The remaster will feature shiny graphics, new control options, support for modern hardware and more.
"Onimusha: Warlords follows the battle-filled journey of samurai Samanosuke Akechi and ninja Kaede on a quest to save Princess Yuki from a legion of mysterious demons who have invaded Inabayama Castle.

"As the two travel throughout the castle, they unravel a malevolent plot by those who would serve the evil lord Nobunaga Oda. Using sword-based combat, a magical Oni Gauntlet and puzzle solving, players need to call on both brawn and creativity to defeat the demonic foes."
Onimusha: Warlords – features
High-Definition Graphics – Characters, background graphics, and cut scenes have been given a high-definition upgrade to enhance the visibility on your quest to save the princess.
Widescreen Support/New Display Options – Both the original game's display (4:3) and more standard widescreen display (16:9) are supported. Display settings can be changed between 4:3 and 16:9 at any time in-game. Specific screens, including parts of the menu screen, are fixed at either 16:9 or 4:3.
Screen Scroll Feature – A screen scroll feature has also been added for widescreen display. The background scrolls up and down according to players' movements, showing areas that can't be fully displayed from certain positions.
Analog Stick Support – In addition to the controls from the original, this new release allows players to move using analog sticks. This added feature makes it easier to move instinctively and change directions quickly.
Easy Mode Available From Start – Easy Mode is unlocked for players from the start of gameplay, which wasn't available in the original game. This addition makes it easier for both newcomers and those who haven't played Onimusha: Warlords for a while to dive into this world right away.
New Soundtrack – A brand new soundtrack and Japanese voices have been recorded to accompany the newest release of Onimusha: Warlords.
Now we just need that Dino Crisis remake and we're all good.
Last Updated: August 29, 2018