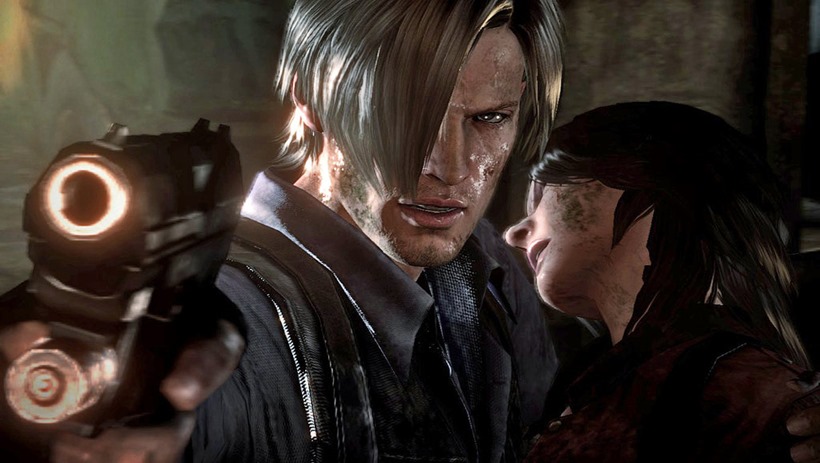 It's a good time to be a Resident Evil fan. It is however, a massively crappy time to be a Devil May Cry fan as well, because Capcom is only focusing on one of those franchises right now.
With Resident Evil spinning off new HD remakes, success from an episodic sequel and a new shooter game on the horizon, Capcom is clearly investing heavily into revitalising that series.
And that's a good thing, especially after the mess that was Resident Evil 6 back in 2012. Since then however? Resident Evil has returned to its survival horror roots, going back to the drawing board and seeing the likes of the rather excellent Revelations game, as well as the HD re-release of the first game in the series.
More is on the way, naturally, but what about a proper Resident Evil sequel then? What about Resident Evil 7?
"We're currently not at a state to talk about it,"producer Masachika Kawata said when asked about that sequel in the latest issue of Japanese gaming magazine Dengeki PlayStation (via Siliconera).

But please stay tuned.
When asked for a response to the idea that the series was "losing its horror touch," Kawata was inclined to agree, but said that Capcom was very much focused on restoring the core franchise to its glory days of frights.
"Since there's been more spinoff titles, I can see how it can be perceived in such a way," Kawata said.

And of course I believe that we should produce titles that bring out the horror. I'm thinking about it and also preparing for it.
And now for the Crapcom news. Capcom producer Hiroyuki Kobayashi was also quizzed about the publisher and developer possibly having future plans for Devil May Cry and much less importantly, Dragon's Dogma. "They're also things I'd like to personally do, but there are no plans [for now]," Kobayashi said.
If you need, I'll be wearing my Dante wig and crying in a corner. Yes, for you see, even a D may cry…
Last Updated: October 7, 2015