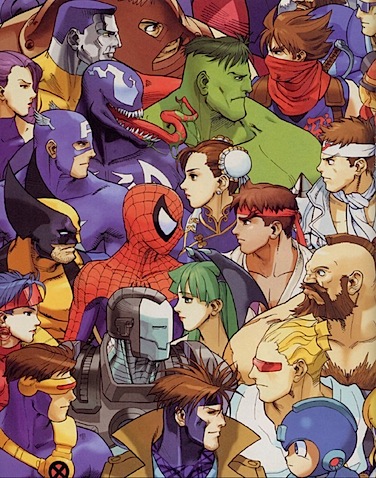 Marvel vs. Capcom 2 hasn't even hit the shelves yet for Playstation Network and Xbox Live Arcade and already Capcom is toying with the prospect of a third installation. In an interview with Gaming Union, Seth Killian (Community Manager at Capcom) made it pretty clear that MVC3 is already a potential idea. He explains that,
"The thought is that if we make MVC2 a big success we'll have a good first step towards showing the relevant people that a new game [Marvel vs. Capcom 3] could be a success."
In other words… if you loved the original Marvel vs. Capcom as much as I did and have been eagerly waiting for a new installation, there may be 2 on their way. From what I've seen the 2nd utilizes the same style and gameplay with added extras but a third installation might mean a re-invention of a much loved game… for now… I'll hold thumbs.
Source: GamingUnion
Last Updated: May 22, 2009