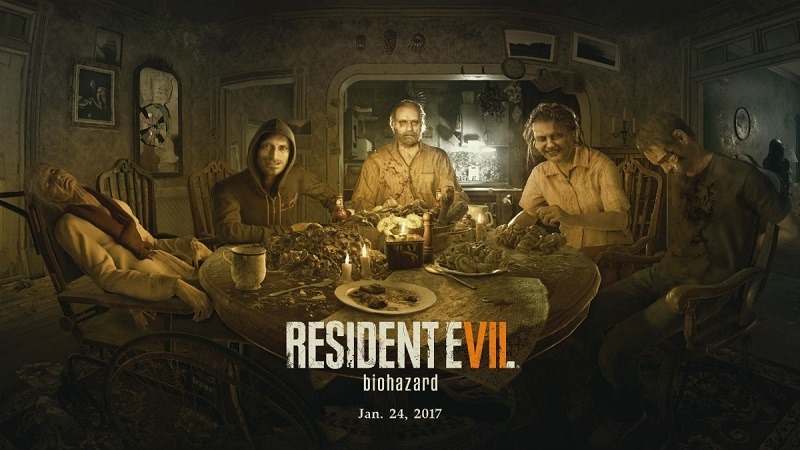 I don't know about you, but I'm stupidly excited for Resident Evil 7. The teasers Capcom have released over the past few months, along with the different demo versions, have convinced me that they are are most certainly headed in the right direction – back to the survival horror roots of the franchise's early days.
The only problem is, I don't know if many others share my enthusiasm. Resident Evil 6 was a real low point for the franchise, one I fear that chased many away, possibly forever.
Capcom however, are feeling pretty positive about their prospects. In fact, they're looking to sell a whopping 4 million copies on launch day alone! This is according to Antoine Molant – their Marketing Director for EMEA (via VG247):
"Ideally, we'd love to sell 4m on Day One globally. That would be great. Looking at what we see in the pre-orders and trends these days, we're pretty confident we are going to get there. All the signs that we have seen across the market, whether it's from the UK or from other territories, are very positive so far. We're not sitting back and relaxing at all because we want to push that. The confidence is there."
This isn't just a random hope for mass sales mind you. Pre-orders on Resident Evil 7 supposedly, are doing very well:
"To be very frank, they're very good," said Molant. "Keeping in mind the real pre-order campaign started a week ago with the Steelbook announcement and some of the Collectors' Edition announcement… before doing that, they were quite above what we were expecting. We've got the previews coming out and some more launching in December. On that front, we're very happy."
I can't escape this feeling that Resident Evil 7 is going to be a runaway success. Early impressions thus far, have been pretty positive. Here's hoping the game in its entirety is excellent come January 24th.
Last Updated: December 12, 2016