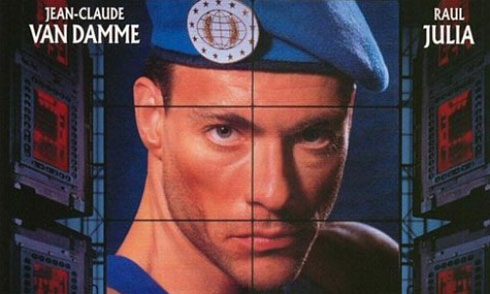 The first Street Fighter was terrible – but it was terrible in a fun, campy way that makes it kinda cool. This is largely a result of the late Raul Julia's comically overzealous portrayal of M. Bison, and yet another assault of Jean Claude's ham-fisted acting chops. "I ham going to keeek that sunofabeesh Bye Sun's ass so damn hordt, that the nessst Bye Sun wallaby isgonnafeelit." Unintentional comedic genius, really.
The second Street Fighter movie – The Legend of Chun-Li was just plain terrible. It proved to the world – thanks to Kristen Kreuk and Chris Klien's tree-like acting – that it is actually possible to turn in a more wooden performance than Keanu Reeves. It was also concrete evidence that watching films could make you dumber – and that your head could haemorrhage your brain out of your ears as a self-defence mechanism.
It looks like Capcom may never learn.
"I think you'll see some clever live-action stuff that will excite our fans at some point in the future, based on Street Fighter", Capcom's Christian Svensson said to GamerLive. "Let's just say that the book is not yet done on Street Fighter film and video projects". He goes on to say "…hopefully we get one right sometime in the future. There are more projects in the works."
Ugh. I think the premise of Street Fighter is just a little too silly to commit to celluloid. Recent fan-made films have shown that it is possible – but they're only a few minutes long. Stretch those to 90 minutes and they would just be ridiculous.
The animated Street Fighter movies, on the other hand, were pretty cool. Give us more of those, Capcom. What do you think? do you think third time's the charm here – or are we destined to watch another string of awful movies based on games?
Source : GamerLive
Last Updated: July 20, 2010