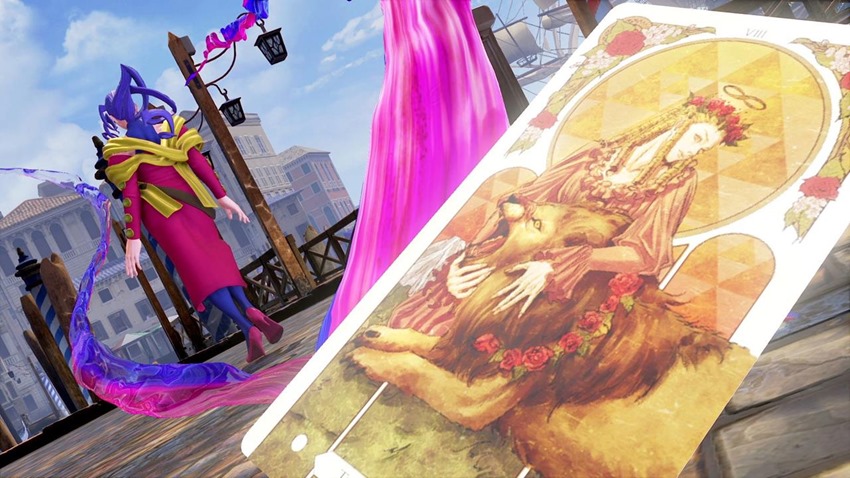 Can you believe that Street Fighter V is still going strong? While Street Fighter 4 will go down in history as the game that saved an entire genre, the fifth entry in the road-battlin' franchise has been carrying the Capcom torch in the fighting game space for a good number of years now. The end is definitely closer than the beginning though, but for now there's still plenty of life left in Street Fighter V.
This week's Spring update focused on new characters, content and tournaments that'll be coming to the game, which includes brawlers such as Rose, Oro, and Rival Schools' Akira as a guest star. Rose will land in Street Fighter V on April 19, and her new V-Skill Soul Fortune allows her to either buff herself or debuff an opponent with an arsenal of tarot cards. Other than that, Street Fighter 4 players will find a largely familiar moveset to reacquaint themselves with.
Next up is Oro, who looks good for 130. The mountain hermit was introduced back in Street Fighter 3, and he's back to one-handed ass-kicking form. He'll be arriving in Q3 this year. "Oro's V-Skill I is called Onibi. This move has Oro throwing out a smaller version of his SFIII projectile Super Art Yagyou Dama, which will bounce off the floor at different angles," a new post over on the PS Blog explained.
This gives Oro a chance to put more pressure on his opponent. It's a bit slow to come out, but has several hits of projectile damage so it can blow through opponents' fireballs. His V-Skill II is a new move called Minomushi, where he makes a small hop. By inputting a punch or kick after this move, Oro can follow up with additional moves.
Lastly, Capcom snuck in a sneak peek at Akira Kazama. The Rival Schools icon comes with a ton of trademark offense, plus her V-trigger sneaks in Daigo for an assist-attack. Two classic fighting game characters for the price of one, I like it.
Aside from these new entrants into Street Fighter V, you can expect one more character to be added in as part of the Season 5 DLC pass. After that, it might be time to start looking towards the future of Street Fighter, although it'll sadly be one without resident Blanka fanboy and longtime producer Yoshinori Ono.
Last Updated: April 8, 2021