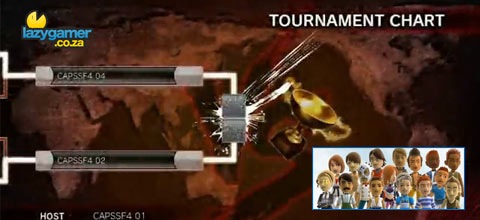 Super Street Fighter IV is only around two weeks away and to remind us, Capcom have just detailed and unveiled some goodies in this video posted on the Capcom Unity Youtube channel.
In a very similar fashion to what was done with Street Fighter IV, Capcom will be releasing extra multiplayer functionality. In this case, it's the much wanted tournament mode. Gone are the days of sitting with only you and a friend in a lobby, ignoring all of your other friends (sorry guys, well, not really, I'm an addict ok). While lobbies will already exist, the tournament mode will allow either 4 or 8 players to start a tournament, complete with brackets and qualifiers etc.
Hit the jump for the video to find out more.

More info is available through the link below, if you play Street Fighter IV a lot, you will definitely want to head there and read about the details.
Source: Eventhubs
Last Updated: April 21, 2010