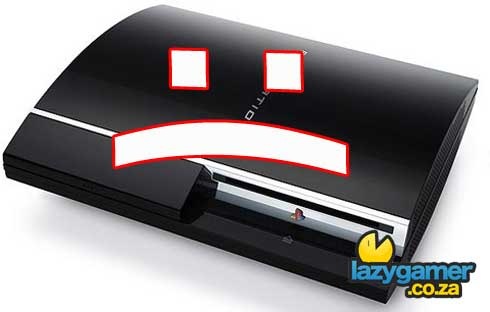 As any of you with out of warranty faulty PS3's are no doubt aware, the official channels for repair through Partserve aren't exactly affordable – It costs R2200. The reason for this is they swop the console out, instead of actually repairing it.
This has lead many to seek alternative, more affordable sources for repair – most of which offer a "quick fix" reflow with a heat gun. These are rather temporary solutions and really should be avoided. If you're a Cape-Town based PS3 owner seeking out of warranty repairs, you have more to be wary about.
PS3za forumites are reporting that a company by the name of GSM solutions, operated by a Desmond Leon Geduldt, with an eyebrow-raising alias of Desmond Dodgen has been offering PS3 repairs – many of which have gone horribly, horribly awry. The problems seem to start with him taking the consoles away for repair, happily taking his victim's customers' money and then simply failing to return the consoles – and quite frankly, that's just not cricket.
Worse, some customers have had their machines returned in even worse condition, with recycled parts from other people's consoles. Apparently, he's even been selling consoles booked in to him for repair as 2nd-hand units to other people. Furthering his exemplary display of shady business tactics, response from Dodgen was only garnered through very real threats of litigation.
Frighteningly, it seems as if his apparent cons and scams are nationalising. Reports (via Hello Peter) reveal that he allegedly conned a Johannesburg man out of a large sum of cash in a computer deal gone bad.
I don't want to point accusatory fingers at anyone, but the evidence really is stacked against his favour. The affected PS3za users are spearheading a campaign of sorts to bring some sort of justice to those who've been taken in. If you've been swindled by GSM solutions, join the crusade over at PS3za.
[Thanks to onelargeprawn for the tip]
Last Updated: June 23, 2010