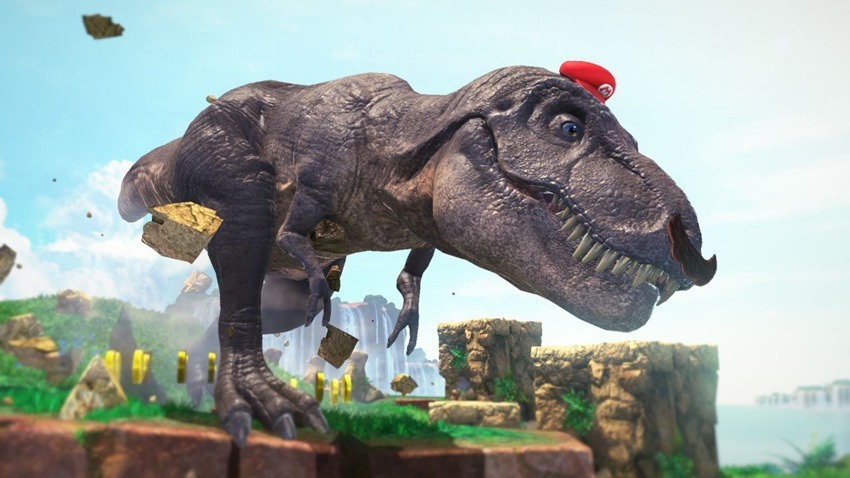 I'm going to be straight with you: I don't have much of a history when it comes to Super Mario. My love for Nintendo is newfound, meaning past games such as Super Mario Galaxy, Mario 64, and the highly regarded Super Mario Bros. 3 remain elusive relics stuck in the recesses of my backlog. But even without the rose-tinted glasses of nostalgia and the expectation of the next big thing, Super Mario Odyssey – with its popping bright colours and straight to the point platforming – managed to be the most compelling thing I played at E3 this year.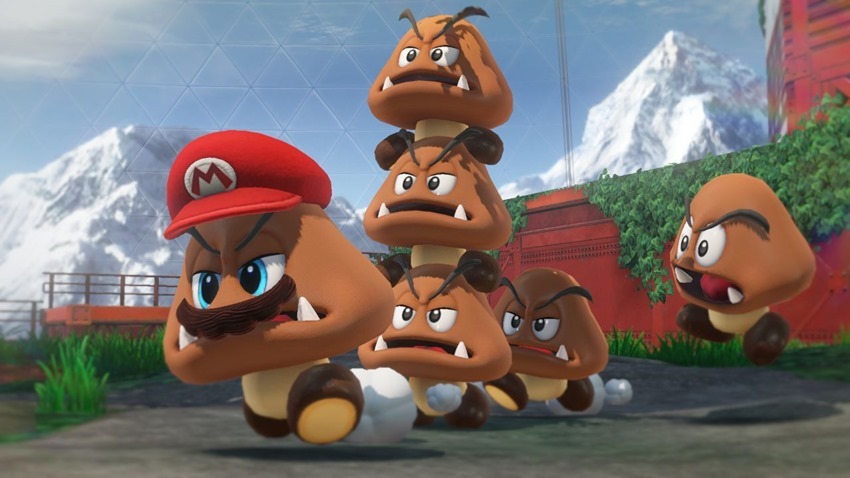 It's impossible to even begin talking about Odyssey without addressing the googly eyes in the room. Where Galaxy had its hooks in shifting gravity between planets, Odyssey firmly places all of its eggs into one basket. Or at least, one cap – Cappy, to be more precise. The sentient being that follows Mario around on his head is the core gameplay hook that Odyssey lets you mess around with in fascinating ways. Simply put, you throw the hat, and you become almost whatever it lands on.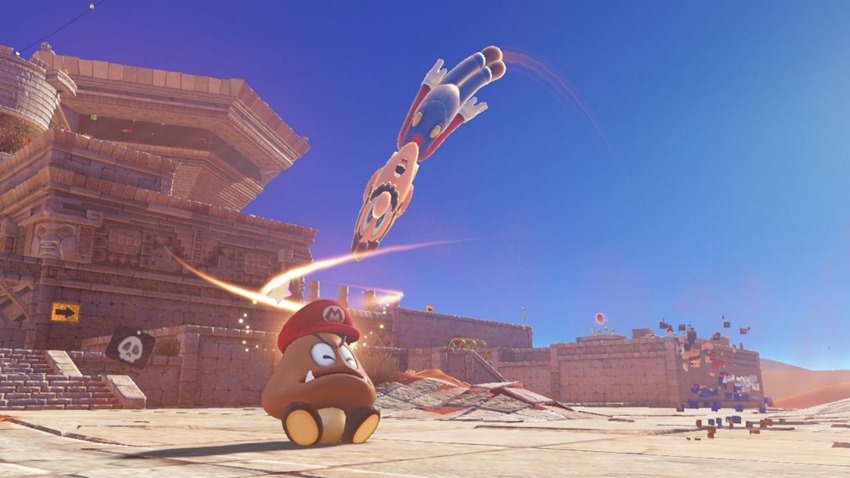 Take a Bullet Bill for example. The classic Mario enemies are fully realised in their stunning new 3D skin, but just a flick of the wrist or the press of a button (Odyssey can be played both traditionally or with the aid of quick and fantastic motion controls), Mario is the Bill. This changes the game in two ways. It's firstly both strangely captivating to have your entire move set changed on the fly, which then feeds into the massive open stages that you're free to explore. Large chasms or big jumps otherwise impossible to make suddenly become straight-forward, given you're able to pick out the right approach in each situation.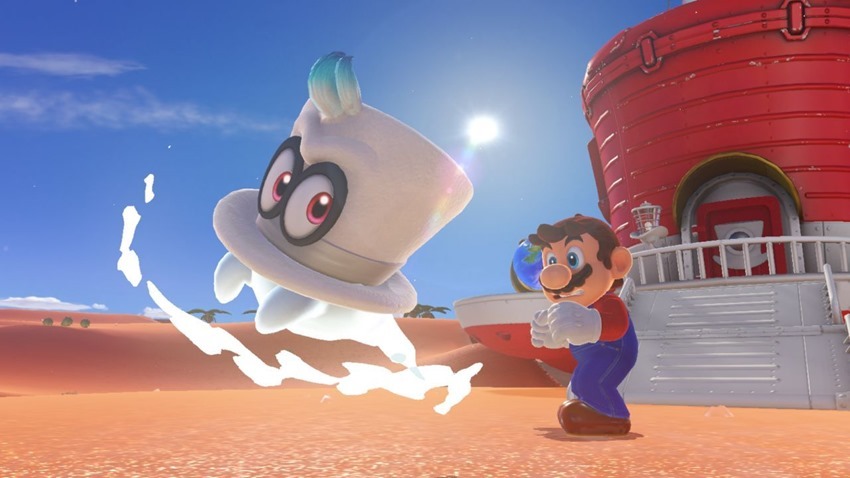 Odyssey's open-ended platforming lends itself beautifully to this experimental gameplay too. New Donk City might be overrun with some grotesquely strange humans, but it's a hive teeming with possibilities and secrets around every corner. Seeing what Mario can bounce off of, hang onto and assume control of is, at is core, the most captivating feature of Odyssey. And it didn't take long for me to start stringing these elements together in supremely satisfying combinations.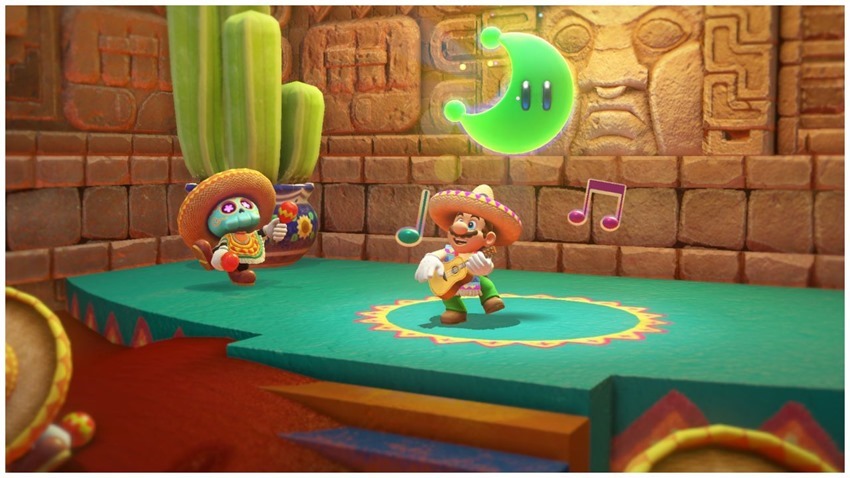 Flipping the script is also part of the Odyssey repertoire, and was one better displayed in a separate sandy region of the same demo. Here Odyssey had Mario flipping between dimension in a similar fashion to Link in A Link Between worlds. Certain segments transformed Mario back into his 2D self, letting you engage with a more classic version reminiscent of the original Super Mario Bros. Having this exist within a stunning 3D world creates a pleasant contrast of platforming ears, while tying the two so well together that its transition is more welcoming than jarring.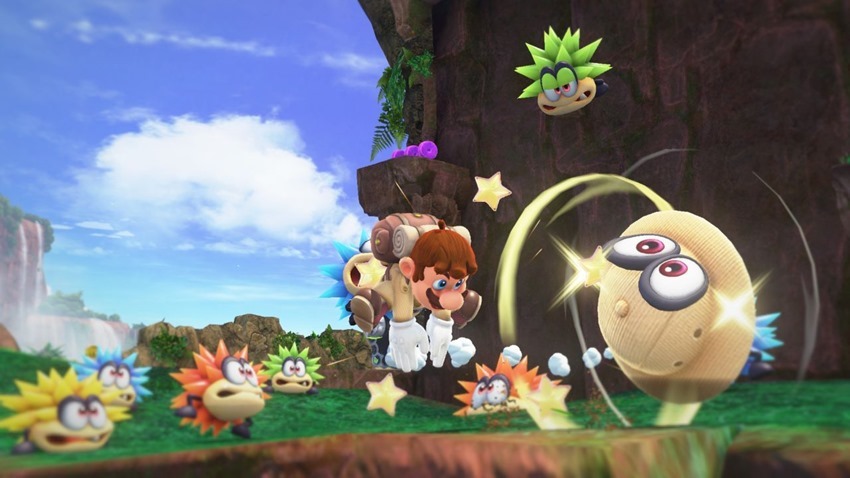 There's just so much happening in Odyssey that just brings a smile to the face. The way Cappy curves with the gentle angling of your wrist or the amusing moustache grows onto friends and foes you choose to possess, Odyssey exhibits a sense of charm that only seemingly Nintendo can continually nail again and again. Given the roaring success of Galaxy and its revolution of the classic gameplay then, it's admirable to have the impression that Odyssey is right on track to just do it all over again.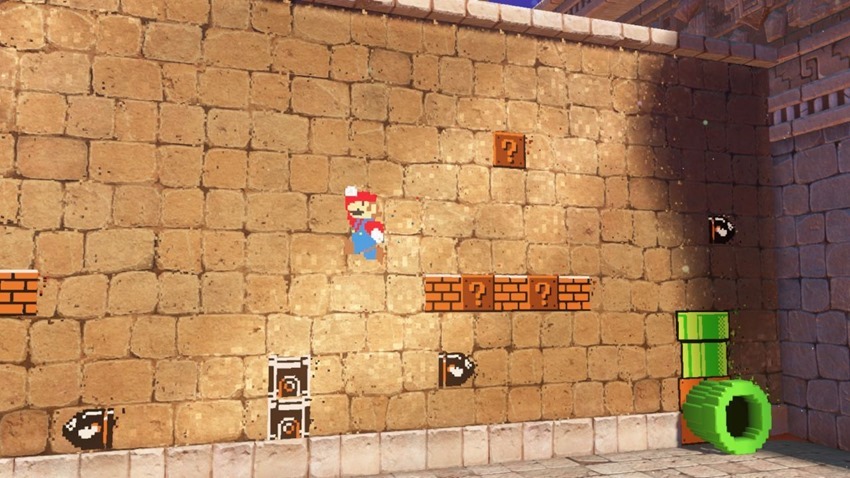 There's so much more I want to see and do in this fantastic world that Nintendo is crafting, and mess around with the countless possibilities that Mario and his new companion are set to open. I didn't want to leave its bustling city streets or chilly desert dunes – especially with all the many puzzles and platforms I had yet to wrap my head around. If Odyssey manages to maintain this immaculate sense of wonder, Nintendo could very well be staring down its next big must-have Switch hit.
Need more E3 in your life?
Check out our E3 2017 portal powered by Megarom Games and PlayStation
Last Updated: June 16, 2017