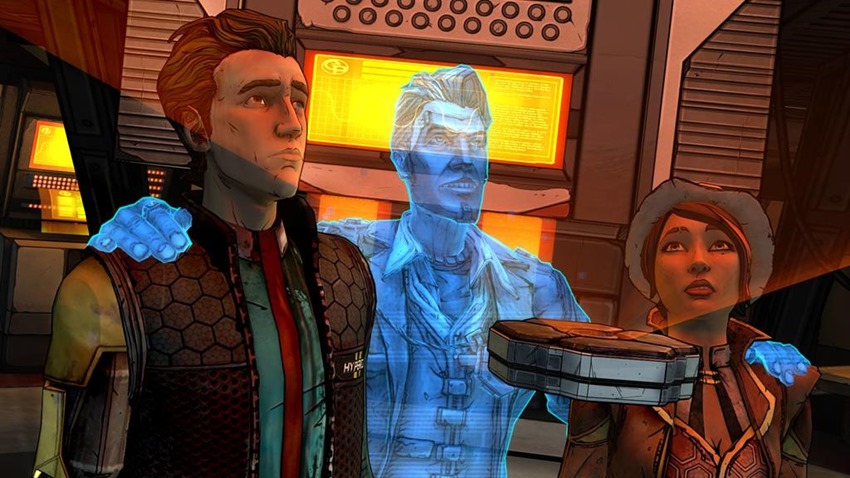 Today's a bit of a triple threat on the ol' bank account, what with the release of a trio of Nazi-stompi', Assassin Creedin' and hat-flinging action across multiple platforms. It's one of the finest release days of all time, with the contenders on show having plenty of variety between them. On the small chance that you may spent all of your cash on a poor cryptocurrency investment of Brad Pitt-Coins, you're probably looking at a November that doesn't allow you to hop into either of those games.
Fear not! For as long as your Xbox subscription is paid up, you can grab the following games for free in the monthly Games With Gold promotion:
Xbox One
TrackMania Turbo (November 1-30)
Tales From the Borderlands (November 16 – December 15)
The Turing Test (From now until November 15)
Xbox 360
Nights Into Dreams
Deadfall Adventures
Not bad. I've always loved and loathed Trackmania, as Ubisoft's manic racing game is equal parts exhilarating and "holy f*** I have to reset for the 43 674 time and if I fail this course again I'm going to fling my controller so hard that it breaches the barrier bleed that our respective alternate realities exist inside of".
Tales From The Borderlands is easily the best Borderlands game that never got a sequel, while Nights Into Dreams in nocturnal nostalgia to the max. I still remember seeing the original game on a SEGA Saturn, many moons ago (Last week technically), in a rinkadink Port Elizabeth video game shop. It was…man it was simply magical stuff back then.
I've no idea how the 2012 version is, so excuse me while I go reminisce about Delta Force Warrior 2 still having the best voxels. Meanwhile, don't forget to grab the other games still available in the October Games With Gold line-up which include Gone Home and Medal of Honour: Airborne.
Last Updated: October 27, 2017