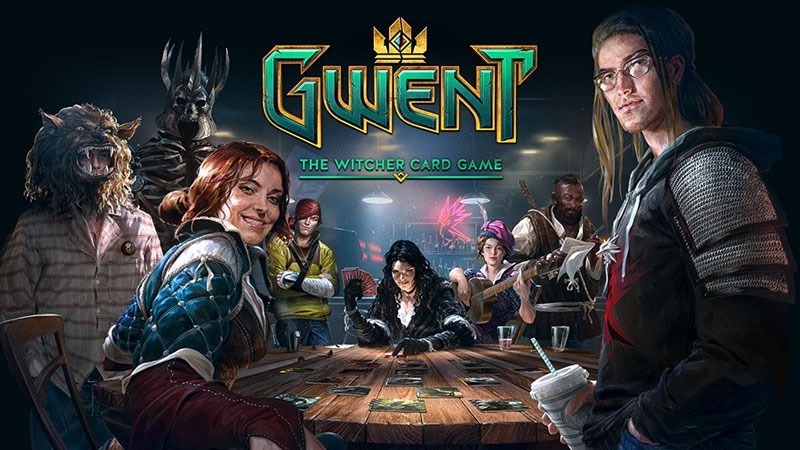 Gwent is coming. The Witcher 3's much loved in-game card game is getting a standalone release – but as you'd expect from CD Projekt RED, it's a much more fleshed out experience than you'd expect. Yes, including an extensive 10-hour long single player campaign.
Here's what Alessandro said of the single player bits that surprised him:
"Akin to the way Hearthstone offers its own single-player adventure modes, Gwent will be doing the same, albeit in a lot more depth. Revealing a 2D, water art render of Geralt and some previously unknown characters, CD Projekt Red revealed that Gwent will offer an extensive Witcher 3 single-player experience – featuring an all new story, exploration and fully voiced cut scenes.

The segment shown involved Geralt and a party of new characters investigating a Princess, who had seemingly been attacked in a dwelling not far from the walled off castle Geralt and co. were meant to escort her to. After a brief conversation, which reintroduced the sultry voice of the white-haired monster hunter, the game transitioned into a beautiful world map. Geralt (or any other character that you are controlling) will be able to explore this space freely, following quest markers or simply going off the beaten path like core Witcher titles before it."
Of course, the biggest draw of a card battler is its multiplayer – and showing you have better Gwent skills than your friend is one of the game's biggest draws. How great would it be if the game's multiplayer crossed platform boundaries? As something that's not reliant on speed or accuracy, it'd be the perfect sort of thing. CD Projekt RED hopes it happens. And if Rocket League developer Psyonix gets its way, it might. The game will already allow cross platform play between Xbox One and PC – but everyone's holding thumbs that Sony will sign off on letting its system interact with other console ecosystems.
"We are keeping our fingers crossed for Rocket League paving the way," CDPR's Marcus Iwinski told IGN. "Our upcoming Gwent: The Witcher Card Game will launch in closed beta for PC and Xbox One later this year, and Microsoft already confirmed Gwent's cross-play feature not only between Xbox One and PC, but also other consoles if they allow it."
Last Updated: July 25, 2016