If there's one complaint that can be brought up in the gaming industry, it's that the biggest developers rarely take a risk when it comes to driving a message home. More neutral than the Swiss border, video games usually refrain from sending any overt message across the screen lest a certain sub-section of crybabies are offended and an internet hate descends on them.
Cyberpunk 2077 feels different. Sure, it looks fantastic, but there's also a certain sub-text below the visuals that seem to hint at a story that knows exactly which direction it wants to take its narrative in. That's not accidental, as developer CD Projekt Red isn't shying away from spreading its own message through the tale. "One of the things about this company has always been we want to show the game industry how to do things," quest designer Patrick Mills said to EDGE Magazine via Comic Book.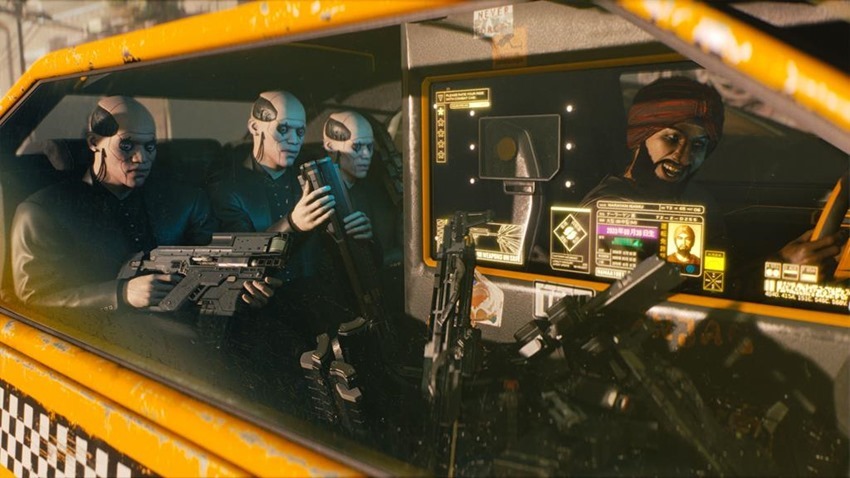 We want to change the game industry. We want to say, 'We can do things differently, we don't have to do things that way.' It's in our motto: 'We are rebels,' right?

So when you've got other studios saying, 'Oh, no no no, there's nothing political here', we say, 'Yeah, there is.' It's not necessarily what you're expecting, and we're not going to talk about exactly what we're going to say- it's for you to decide when you play it. But Cyberpunk is relevant to today, extremely so. To pretend like it's not? Come on.

Mike [Pondsmith, Cyberpunk 2020 creator] wouldn't let us. Mike would throw a fit if we tried to say, 'This is just about cool hairstyles and cool guns, that's all.'
I like that. I like it when a game has a message, especially if it's one that gets you thinking. Even if you don't agree with it, just having those critical cogs in your brain lubricated by some ideas that are outside your usual wheelhouse, still says a lot. The only question I have, is just how subtle CD Projekt Red intends to be with its themes in Cyberpunk 2077.
I love a game with a tonal direction, but I hate it when a title is entirely ham-fisted with the approach that it takes hammering home its ideals. Hopefully, the eventual release of Cyberpunk 2077 will show the rest of the industry how it's done.
Last Updated: September 28, 2018