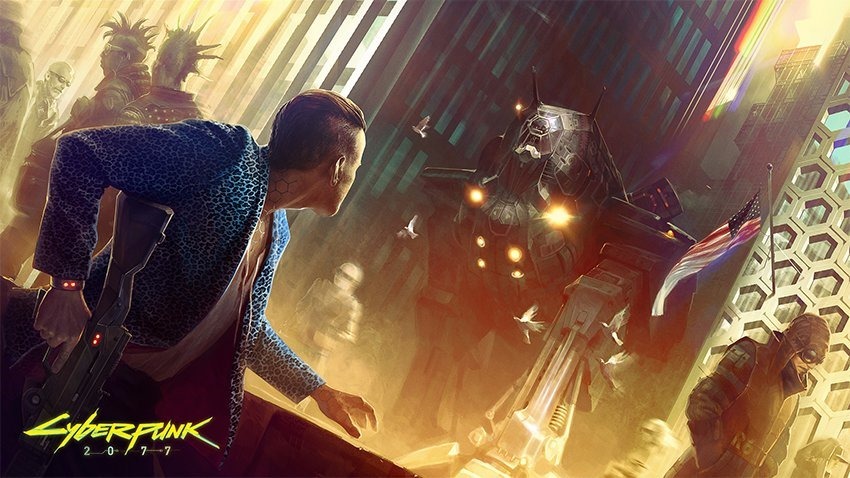 Cyberpunk 2077 is the ambitious new futuristic RPG from the folks who brought us The Witcher video games. While the game is going to focus on its single-player RPG campaign, CD Projekt RED has said that the game will be getting multiplayer in the future. We know close to not a thing about how that multiplayer will work, how it'll be implemented, or what it might even entail.
I do think, given the expansive world, that the GTA V Online model is probably the best one to apply to a game like Cyberpunk 2077. That, however, would likely mean that the game would be monetised outside of the initial purchase. CD Projekt RED hasn't said much about that, but in their most recent financial results, President Adam Kiciński said that they want their Cyberpunk monetisation to offer good value.
"Jeśli chodzi o monetyzację multiplayerowego Cyberpunka – obecnie uważamy, że jest zdecydowanie za wcześnie, by ujawniać jakiekolwiek szczegóły," he said. "Projekt jest na wczesnymetapie rozwoju, my zaś stale eksperymentujemy – bądź co bądź to nasza pierwsza gra multiplayerowa. Badamy rozmaite możliwości i póki co nie czas na precyzyjne określaniekierunków, choć można śmiało uznać, że nie sprzeniewierzymy się naszej własnej polityce"umów z graczami". Monetyzacja będzie miała inteligentny charakter i zadbamy o to, by – jakzawsze – dostarczać wartościowe produkty w zamian za otrzymaną zapłatę."
Interesting. Anyway, here's the Google translation of this.
"When it comes to the monetization of multiplayer Cyberpunk – we now think it is far too early to reveal any details. The project is at an early stagestage of development, and we are constantly experimenting – after all, this is our first gamemultiplayer. We are exploring various possibilities and so far it is not the time for precise determination directions, although it can be safely said that we will not compromise our own policy "Contracts with players". Monetization will be intelligent and we will ensure that – how always – deliver valuable products in exchange for payment received."
That, it seems, means that while they will need to monetise the game extraneously, they'll do it in a way that offers consumers good value. Obviously, CD Project RED fans who believe the company is the one true lord and savour of gaming are incensed that their gaming messiah would even contemplate things like microtransactions, season passes or paid access to modes, but it's an unfortunate reality of business.
Last Updated: November 25, 2019