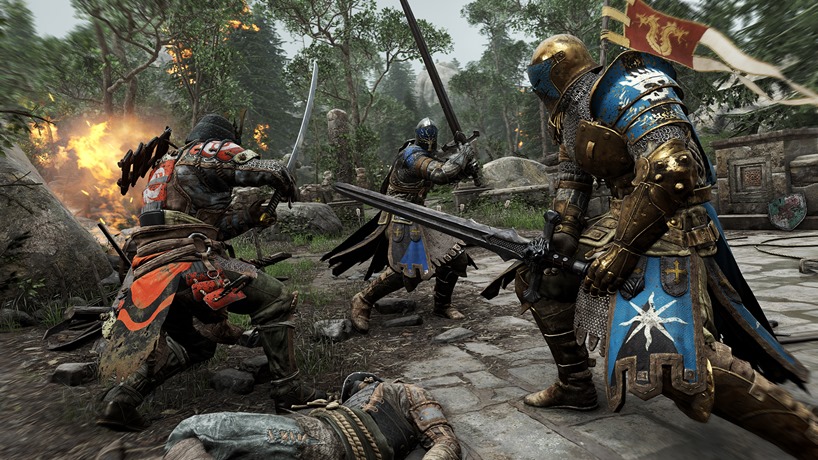 The guys usually like to laugh that I'm just an Ubisoft fan girl. And while I would kill for another Beyond Good and Evil, and I'm keen for Assassin's Creed and the Division, I'm not universally won over by all their titles. For Honor still hasn't totally convinced me, but I suppose that is the nature of new IP. New trailers and info might just start to pique my interest, though.
When Sandy went hands on with the game at E3, he proceeded to rave to me for far too many hours about how great it was. You can read his written raving over here. I'm just not sure that a multiplayer melee will do it for me, but this new video showing off the Oni lets you play as a Samurai.
I always love a dual wielder, and with key abilities like Kunai, Poisoned Blade and Arrow Storm, I know this will be the character for me. If I actually play the game, of course. Still, apparently it's all about teamwork and interesting melee action while surrounded by the chaos of battle. It could be a lot of fun. I suppose I'll keep an eye out and see how the game develops. Just know that if I get a chance to play it at rAge against any of you, I call all the dibs on the Oni.
Would you consider playing a melee multiplayer game, or does multiplayer only exist for you if it has guns or cars playing football?
Last Updated: September 15, 2015