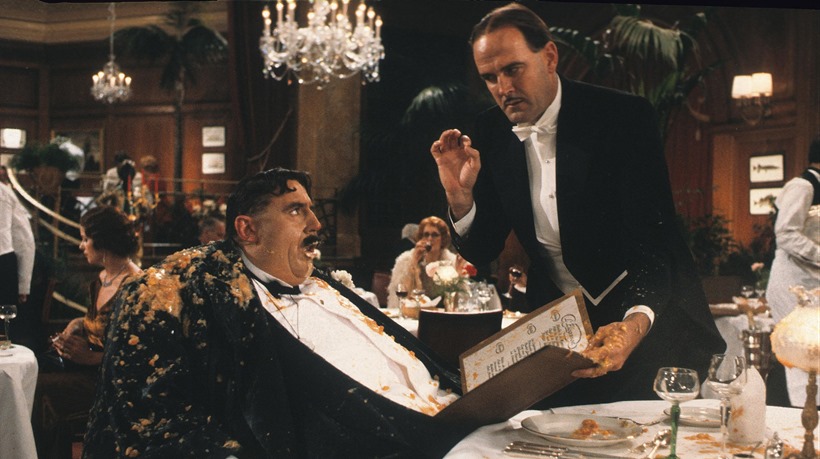 War. War never changes. Because when it comes down to it, it really should. Bullets? So World War Two. Mortars? Please, information warfare is the new black. Why focus on modern warfare, when there's a whole world of advanced warfare waiting out there?
That's the idea behind Call of Duty: Black Ops III, a game which has its own spin on the soldiers of tomorrow and their various augmentations. Chaos Cybercore abilities are designed top open enemies up to counter-attacks and confusion in Black Ops III, leaving them right for the picking.
Here's the trailer detailing those new moves. Alternatively, you can read about it below, because my words are awesome/your boss is watching for any unprofessional use of YouTube on company time:
So let's break it down. Chaos Cybercore abilties include:
Electronic Strike – Incapacitate an enemy with an alternative melee strike that sends a jolt of electricity through their chest and one-hit kills them.
Adaptive Immolation – Activate any explosives that your enemies are carrying, with this remote ability.
Firefly swarm – A drone swarm that follows you, automatically attacks, incapacitates and sets enemy soldiers on fire.
Sonic Anti-Personnel Ability – Make your enemies puke themselves to death. This kind of sounds like a Dethklok song when I think about it.
Mind you, these abilities are for the single-player part of the game. No word yet on how many of them will make it to the multiplayer side, but I'd spend all my skill points on the Puketown ability alone.
Because nothing shuts up a particularly aggressive tween on the other side of the world, than a calculated gastric attack.
It's less than a month to go before Call of Duty: Black Ops III is out. Remember, PC, PS4 and Xbox One owners get the full package. Xbox 360 and PlayStation 3 fans, you're getting nothing more than a multiplayer and zombies package. Still, beats the Wii U version.
Last Updated: October 8, 2015