There are only three certainties in life; Death, Taxes, and that Darryn will mispronounce words that no other human beings over the age of three have trouble saying.
The Witcher 3's first expansion, Hearts of Stone is out now – and like the base game before it, it's rather excellent – and a great reason to dust if your copy of The Witcher 3 if you've been playing other things since. It does, however, have something none of us like very much -and perhaps the worst sort of character you'd want to see if you're trying to escape reality: The Taxman.
CD Projekt Red have cleverly put in a taxman, who knows whether you've been naughty or nice. You see, there were a few exploits in The Witcher 3 that could be used to farm for gold, essentially destroying the virtual economy. Perhaps you killed a hundred cows for their hide, or traded oysters for their pearls so you could sell them for a massive profit.
The taxman, he knows (Via Kotaku).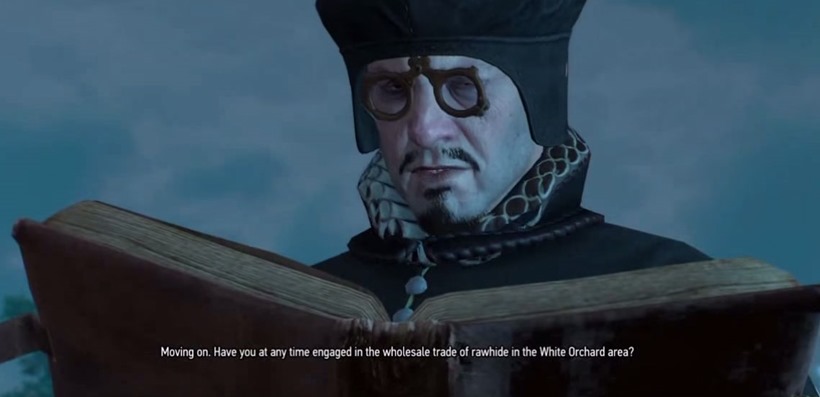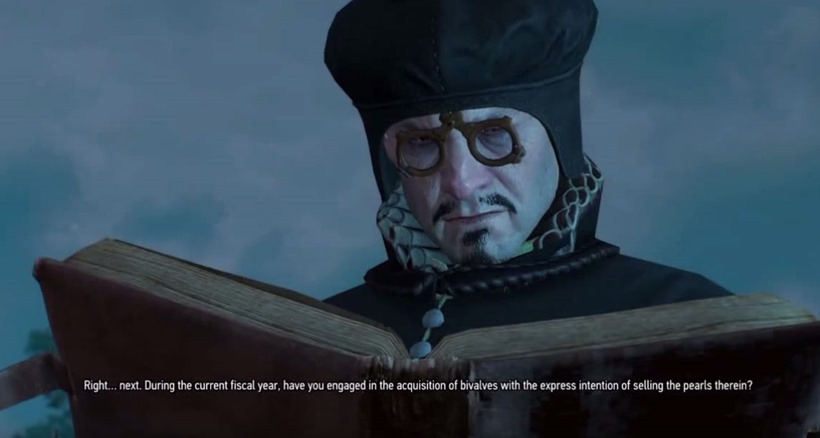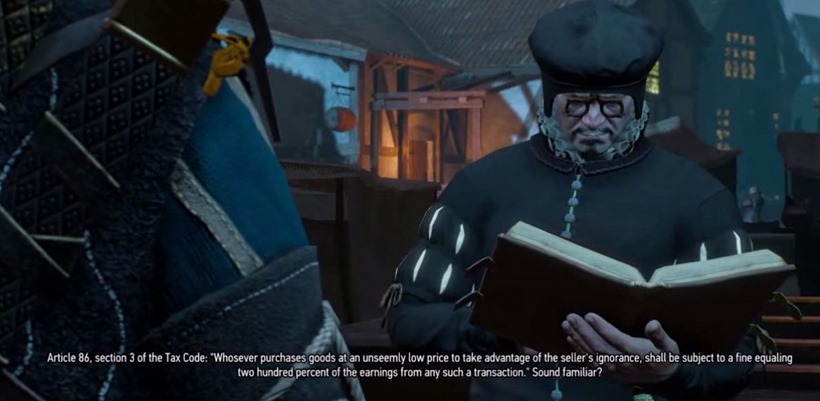 But before you panic about the prospect of having to give your hard-earned gold to the state, if you promise that you've not done any of this, you're let off scot-free, and even given a tax certificate. So just like real life, if you're in to tax evasion.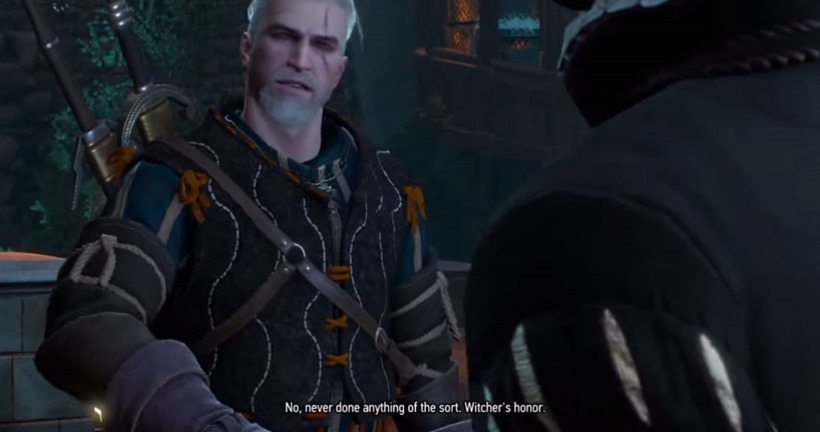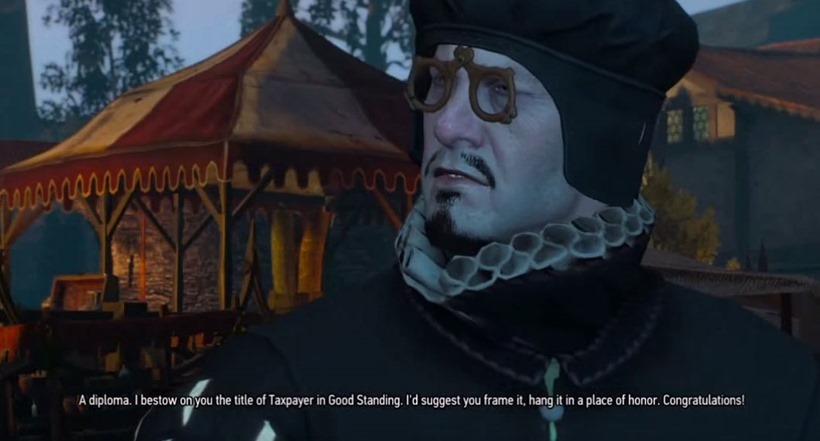 You can watch the whole exchange via video if you like, courtesy of WhatsMyGame. There's a lot more bureaucratic twaddle in the video, so it's certainly worth watching.
Last Updated: October 15, 2015