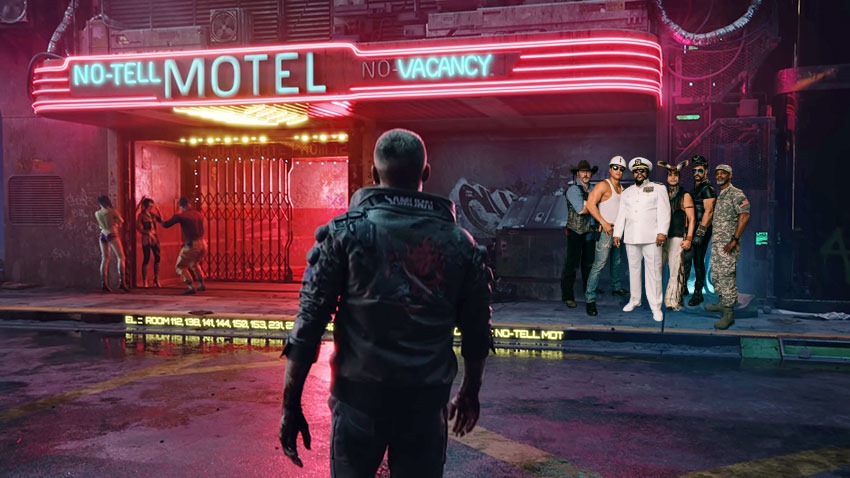 The end of 2020 wasn't exactly a good month for Witcher developer CD Projket Red, and 2021 hasn't been too kind either. Not too long ago, a hacker broke into CDPR's servers, grabbed a five-finger discount on the source code for Cyberpunk 2077, and cheesed it before the digital fuzz could nick the master criminal.
As if that wasn't a ballsy move, the hacker then held the source code for ransom, although CDPR refused to give in to the demands of the cyber-thief. What's an honest crook supposed to do when a massive video game developer refuses to bend the knee and hand over some cash? Hit the dark web auction, and sell the valuable data to the highest bidder.
That's allegedly the gist of what happened, but CDPR isn't taking the heist lying down. The company has been using the power of DMCA notices to those trying to share the code online, a tactic that's usually reserved for stopping Metallica from playing its own music during a BlizzCon stream. For whom the bell lols.
According to Vice, two Twitter users were notified of a DMCA takedown that was related to sharing code for one of the stolen game source codes, the card game Gwent. CDPR pounced when at least one of the tweets in question happened to contain a link to the game's source code. Beyond CDPR's Village People enforcement technique (D-M-CA! It's fun to slap a crook with a DMCA!), work continues on improving Cyberpunk 2077 after its less than stellar launch.
With the game having been pulled from the PlayStation store and console owners even being offered an unprecedented refund due to the experience looking like a PlayStation 3 beta title on PS4 and Xbox One, CDPR's reputation was massively tarnished once all the controversy dust had cleared. CDPR says that beefy updates, proper next-gen upgrades, and multiplayer will eventually arrive to complete the game and deliver the experience that the studio originally intended to release.
Last Updated: February 22, 2021