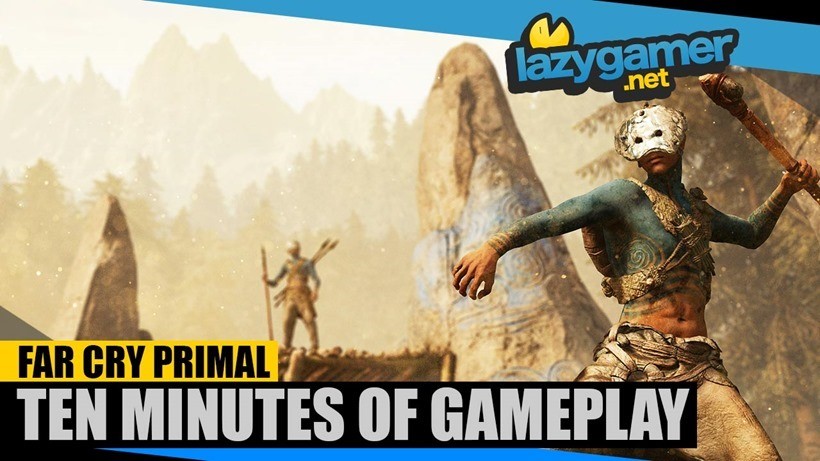 By now I'm assuming you've already read our in-depth hands-on preview for Far Cry Primal, as well as seen our interview with the creative director behind the game's Beat Mode, Maxime Beland. So all there really is left to show is some gameplay, and thankfully we have a lot of it to share with you.
Far Cry Primal sticks to some of the franchise's roots, and that includes enemy outposts which are scattered around the map. These outposts are littered with enemies, but freeing them grants you a new fast travel spot, opens up the map around the area and gives you precious resources to add to your stash. They're also where I got the most action during my hour with the game, using my beasts to both infiltrate and assassinate enemy guards for stealth entrances.
Or, you know, just rock a sabretooth at my side for raw power over discretion. Sometimes that works too.
Hunting wildlife and surveying your surrounds are also important parts of Primal, and sometimes the tranquillity between intense fights for survival were just as compelling. You can catch a glimpse of these (and more little gameplay segments) in our video preview, which also overviews everything we played, learnt and observed about Far Cry Primal this week.
I'm certainly more excited for the game after my hour with it, and I'm incredibly interested to see where this takes Ubisoft and the franchise as a whole. Far Cry Primal is out in February next year for consoles, and March for PC.
Last Updated: December 4, 2015