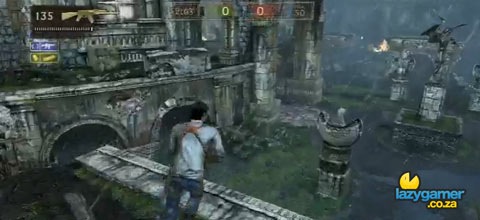 Gametrailers have just uploaded this sweet gameplay footage of the new Uncharted 2 multiplayer DLC map called Flooded Ruins. Also included in the pack is another map called Facility, new trophies and medals, as well as all your favorite folks' skins.
The map is based on environments from Drake's Fortune and anyone who played the first game will instantly recognise the area, although looking a lot less peachy than before. If you are a fan of Uncharted 2's multiplayer than make sure you download the new pack.
It's already available and will set your back R45.00. Video after the jump.
Last Updated: March 1, 2010