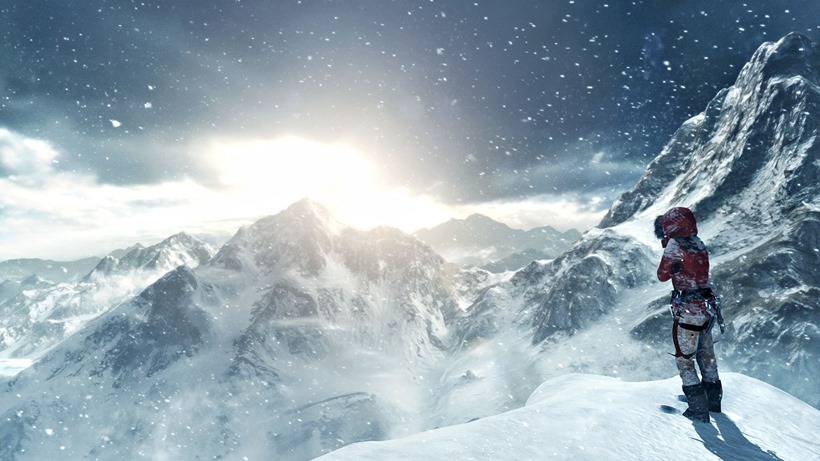 Or at the very least just three minutes short of a full half hour, if you're going to be truly pedantic about it.
With Rise of the Tomb raider launching alongside two of this year's other blockbuster titles (Fallout 4 and StarCraft II: Legacy of the Void), Crystal Dynamics and Microsoft have their work cut out for them convincing you that it deserves your money above the rest. So far what we've seen from the sequel to the fantastic Lara Croft reboot has been pretty great, and getting my hands-on it for the first time at rAge seemed to confirm that further.
Some of the best moments in Tomb Raider were the gorgeous vistas that the game presented to you, and then challenged you to tackle head on. Lara does seem to suffer from the same lack of luck that fellow explorer Nathan Drake has (the two simply can't find a stable surface to climb), but the opening to her new adventure doesn't disappoint.
Of course that just a sliver of an experience that is suspected to keep you entertained for quite some time, with Rise of the Tomb Raider adding more in-depth puzzles, more open-ended tombs and another action-focused story for you to get lost in. It's just a shame that only one family of console owners will be getting the chance to do that come the holiday season.
Rise of the Tomb Raider is out on Xbox One and Xbox 360 on November 10th. It's out for PC early next year, and later on PS4.
Last Updated: October 20, 2015