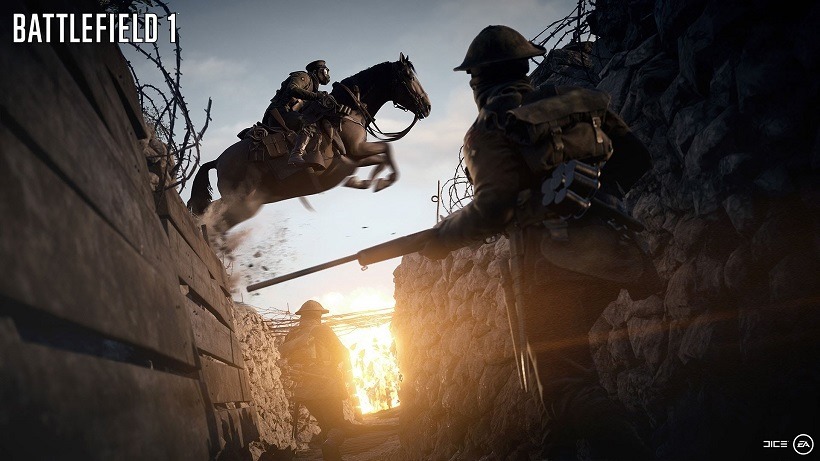 Battlefield 1 is certainly shaking up the franchise in a way that has me excited to play it again, even if the recent multiplayer beta reminded me just how much I loathe its particular brand of online shooting. Single-player is what I'm personally more excited about, second only to the visual splendour that DICE consistently delivers across the board. That's even more true for PC, and Battlefield 1 has some surprising requirements in that department.
Surprising only because the minimum specifications, which DICE finally shared, seem incredibly low. To get Battlefield 1 up and running, you'll need an i5-6600K or FX-6350 along with 8 GB of RAM and a 2 GB HD 7850 or GTX 660. If you want the more ideal experience, DICE recommended kicking things up to a GTX 1060 or RX480, both incredibly affordable cards on the market today.
You can check out the specifications for both Minimum and Recommended in full below.
Minimum Specs
OS: 64-bit Windows 7, Windows 8.1, and Windows 10
Processor (AMD): AMD FX-6350
Processor (Intel): Core i5-6600K
Memory: 8 GB RAM
Graphics card (AMD): Radeon HD 7850 2 GB
Graphics card (Nvidia): GeForce GTX 660 2 GB
DirectX: 11.0 Compatible video card or equivalent
Online Connection Requirements: 512 KBPS or faster Internet connection
Hard-drive space: 50 GB
Recommended Specs
OS: 64-bit Windows 10 or later
Processor (AMD): AMD FX-8350 Wraith
Processor (Intel): Intel Core i7-4790 or equivalent
Memory: 16 GB RAM
Graphics card (AMD): Radeon RX 480 4 GB
Graphics card (Nvidia): GeForce GTX 1060 3 GB
The specifications follow a host of changes DICE is planning to implement based on beta feedback, most notably around its Conquest mode. DICE trialled the mode with kills not counting towards the team life ticker, a change players immediately revolted against. They've promised to reinstate it for launch, as well as some balancing to the game's vehicles and surprisingly strong horses.
It's all in line with release too, as Battlefield 1 gears up to take the stage next month.
Last Updated: September 20, 2016