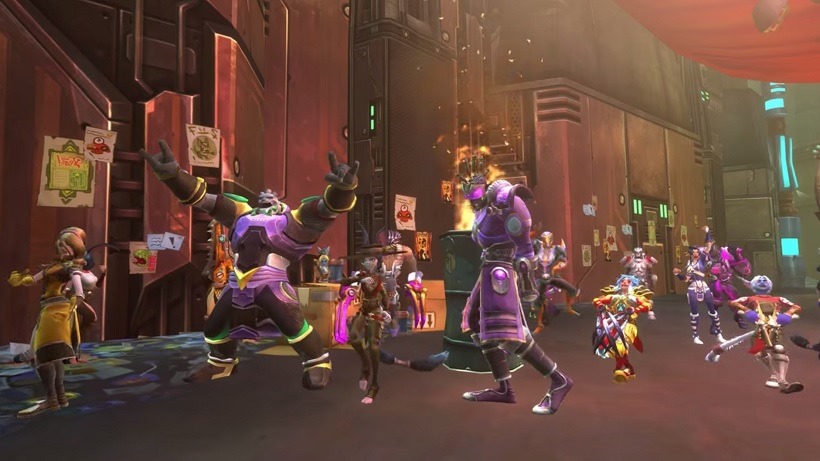 It's a tough world out there for subscription based MMOs, particularly for those that don't rhyme with 'swirled of lore draft'. Gamers are not as willing to cough up a monthly fee as they once were, which has resulted in many of these non-WoW titles going the free-to-play route. The latest to follow that road is none other than the galactic and rather awesome Wildstar. It dropped its monthly sub recently, and overhauled a thing or ten via a brand new Reloaded update.
Are you still undecided as to whether Carbine Studio's game is worth your time or not? This new reloaded features trailer may just twist your arm to try it out (via VG247):
WildStar: Reloaded brings our biggest content update yet! A new player experience, revamped class stats, improved tradeskills, and in-game events are just a few highlights Community Manager Tony Rey covers in this features trailer.
The gist of it is, yes, if you have money to burn, you can acquire new loot with a simple credit card swipe. Don't worry, if you don't have bank account akin to Scrooge McDuck's, you won't be left out. The very same loot can be purchased with another currency called OmniBits, which can be earned simply by playing Wildstar.
Money spending aside, the trailer claims that the reloaded update is the biggest content patch to date. It includes a completely new intro experience, a new prequel chapter, and a slew of improved dungeons. Besides that; class stats have been streamlined, world bosses have been updated, crafting has been revamped, and much, much more.
The video gives a neat overview of the reloaded update, but if you'd like to read up on it in more detail, you can do so right here. The changes it brings to Wildstar are quite significant, and if you're a MMO fan, there really is no excuse for giving this rather amazing game a miss.
Last Updated: October 15, 2015