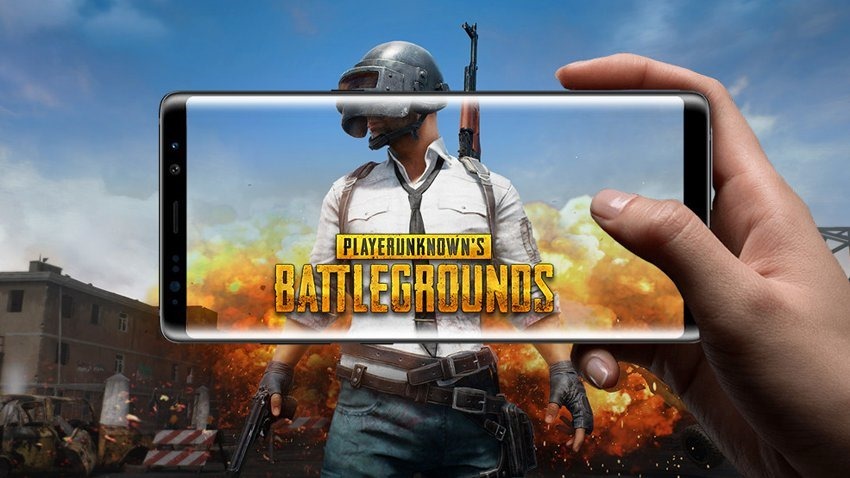 Chinese internet giant Tencent is the official publisher of the unfathomably popular PlayerUnknown's Battlegrounds. They're not just publishing the game as you know it on PC though. They're also publishing mobile versions of the game, for the mobile-mad Chinese market. The astute among you would have noticed the plural – and that's because Tencent has two different official PUBG games hitting phones in China; PUBG: Exhilarating Battlefield and PUBG: Army Attack.
The first, Exhilarating Battlefield hews closest to the experience you'll find on the PC and Xbox one. Developed by Lightspeed & Quantum Studio, it's an impressive port. It's soft launched in testing, so there are now videos of the game in the wild. Here's how it looks, running on an iPhone X. It actually looks and runs better than the Xbox One game, in many ways.
The other official game is a faster, more arcade game that focuses a teeny bit more on vehicles and air combat, and is a familiar take on the game, with a little twist. Take a look:
"Both games have instantly jumped to the top of the download charts on iOS. The games had 75 million pre-registrations. So that shows you how huge the demand was for PUBG on mobile," games industry analyst Daniel Ahmad of Niko Partners said on Twitter.
While they're both only officially available in China it is possible to grab them both on Android and iOS, if you're keen to give the free-to-play Battle Royale games a try on mobile. Glixel has a guide if you need one, but it's as easy as side-loading the TapTap app store on Android devices, and creating a fake Chinese account on iPhones.
I'd rather eat broken glass from the floor of a public restroom than play PUBG with a touch-screen, but this is impressive work.
Last Updated: February 13, 2018