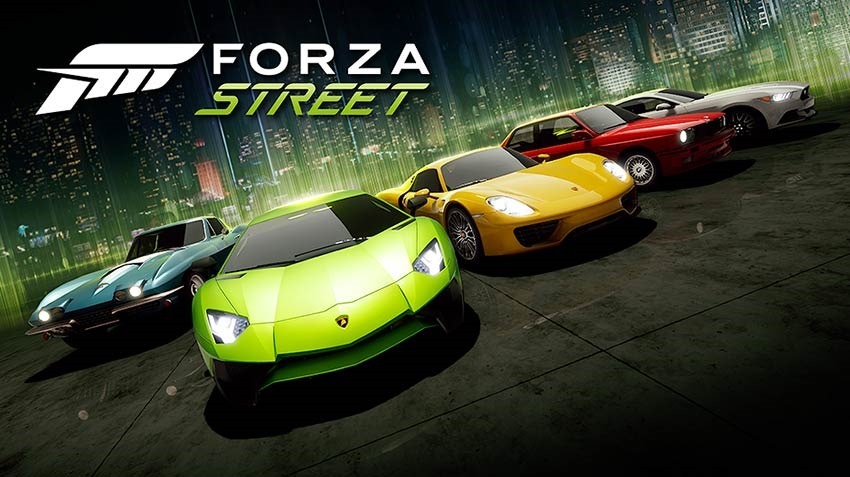 The Forza games are in my opinion, the very best racing games available to the average consumer. They strike a great balance between arcade and simulation, tuneable to either extreme. There are even separate games for different types of players: Forza Motorsport is for core racing fans, while the delightful Horizon series caters to those who prefer action arcade racing. Now there's a third entry, but it's not something worth getting too excited about.
It's called Forza Street, and it's a free-to-play "cinematic" racing game with an emphasis on quick and easy play. It's out on windows 10 and is soon to hit Android and iOS, which seem better platforms for the game. It's got a streamlined control system where you control gas, braking and boosting instead of the nuances of street racing.
"In Forza Street, new Forza fans and seasoned drivers alike can collect and assemble a legendary lineup of cars to compete in intense, cinematic races. Whether players want to squeeze in a quick one-minute race or get immersed in a story campaign, every race is a chance to earn a performance icon from an ever-growing list of incredible cars, turning your garage into a trophy case."
It's been developed by electric Square, and is built off the back of their 2018 mobile racing game Miami Street. While the name might make you long for a new Need for Speed Underground, don't expect the sort of depth you'd find in Forza Motorsport or Horizon.
It is, of course, not the series first stab at free-to-play racing, with Forza Apex, a trimmed down version of Forza Motorsport 6, released in 2016.
If you want in, you can grab it here. On that note, I REALLY WANT A NEW NEED FOR SPEED UNDERGROUND.
Last Updated: April 16, 2019