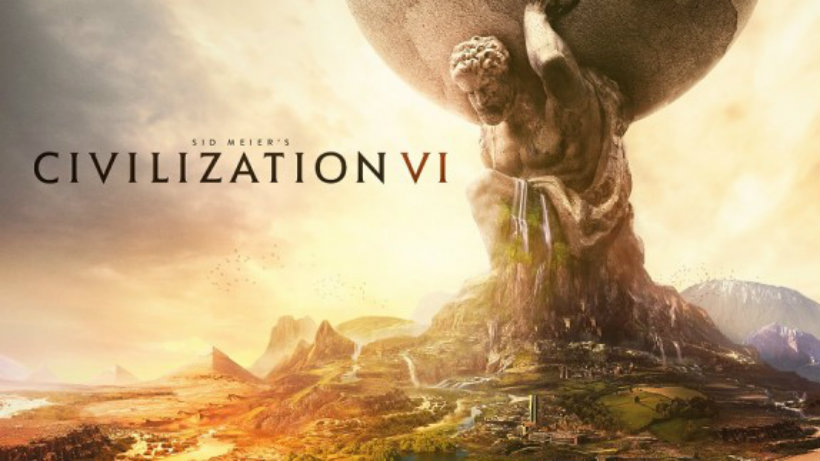 I have waxed lyrical about my love of Civilization games before. I love 4X games, but I adore Civilization games the most. Firaxis reliably delivers compelling and addictive gameplay that makes me want to tackle the challenge of taking over the world, over and over and over again. I've clocked far too many hours in the franchise, and have even returned to Civ V recently because I can have fun playing it even while taking care of a tiny human. Now, a new installment has been announced and seems poised to steal even more of my time.
Here is the announcement trailer for Civilization VI:
It sure looks great, but there is so much more! Over on the official Civilization site, we learn that after Civ V sold over 8 million units, they're expanding on the franchise in new ways. The new features are as follows.
EXPANSIVE EMPIRES: See the marvels of your empire spread across the map like never before. Each city spans multiple tiles so you can custom build your cities to take full advantage of the local terrain.
ACTIVE RESEARCH: Unlock boosts that speed your civilization's progress through history. To advance more quickly, use your units to actively explore, develop your environment, and discover new cultures.
DYNAMIC DIPLOMACY: Interactions with other civilizations change over the course of the game, from primitive first interactions where conflict is a fact of life, to late game alliances and negotiations.
COMBINED ARMS: Expanding on the "one unit per tile" design, support units can now be embedded with other units, like anti-tank support with infantry, or a warrior with settlers. Similar units can also be combined to form powerful "Corps" units.
ENHANCED MULTIPLAYER: In addition to traditional multiplayer modes, cooperate and compete with your friends in a wide variety of situations all designed to be easily completed in a single session.
A CIV FOR ALL PLAYERS: Civilization VI provides veteran players new ways to build and tune their civilization for the greatest chance of success. New tutorial systems introduce new players to the underlying concepts so they can easily get started.
I am particularly excited about the new cities and diplomacy. I often prefer to build my civilization with a few main cities, only expanding with more cities in the late game. By allowing cities to take over multiple ties, it will be fun to watch my urban areas sprawl towards each other, creating my own super metropolis. I really hope Firaxis uses some of what they did in Civilization: Beyond Earth's latest updates when making Civilization VI. It would be really interesting to grow diplomatic capital with the other civilizations, changing the way players can relate with the AI.
Other new aspects of the game might include things like terrorism or other more modern concerns – at 1:04 of the trailer there's an image of a city with the light memorial used after 9/11 to show where the World Trade Center used to be. Typically, Civilization games ended about 50 years in the future from current times; I'm curious to see how far into the future this installment stretches, and how they've changed the mid to late game elements, as that is usually when the game's pacing and challenge starts to shift and become less engaging for players.
Now I'm far too excited for October to roll around. So I'll just watch that trailer again, and gaze at these screenshots.
Last Updated: May 12, 2016