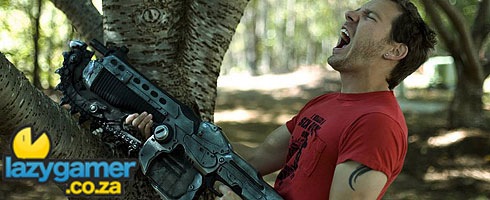 Jimmy Fallon, the host of the Late Night Show in the United States has just tweeted that Cliff Bleszinski, creator of the Gears of War franchise will announce their (Epic Games) new title next week Thursday.
The tweet says the following:
Game designer Cliff Bleszinski (@therealcliffyb) debuts his new game on Late Night next Thur. Set your TiVos! And your Xboxes.
More after the jump.
So yes, according to the tweet, the game will debut on Jimmy Fallon's show next Thursday. Jimmy Fallon is not only a comedian but a pretty avid gamer as well, and you will remember that he had an early look at Project Natal last year on his show shortly after it was announced at E3.
I wonder what Epic's game is going to be? Gears of War 3? New IP? Why not wait for E3? We will know next Thursday.
Last Updated: April 1, 2010