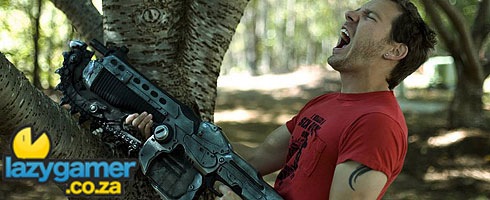 Clifford Blezsinski Esquire has obviously been hanging around Peter Molyneux drinking tea at the top of Microsoft towers too much, because he's starting to develop Mr Molyneux's sense of hype.
Yesterday it was confirmed that his "kick ass news" was the underwhelming announcement of Gears of War's Marcus and Dom appearing in Capcom's Lost Planet 2. "
Yes, that's the news. I said "kick ass" which I think it is," he said in his twitter. He's not done though. Cliffy B has something else coming…which hopefully won't be as anticlimactic.

"Keep your eyes open for "megaton face melting news," he said in the same tweet.
Megaton face melting eh? This news had better be signalled by the blinding light and beautiful voices of angels, making me instantaneously seminate on the inside of my underwear upon hearing it, Cliffy B! What could it possibly be? We ran through a whole bunch of possibilities in our original post, which you can find here.
Source : Twitter
Last Updated: January 27, 2010