I don't know about you but I'm tired, it's been a hell of an exciting year but there comes a time when you have to say "Enough is enough".
This moment happened last week for me and this week has been killer. Thankfully though this is the last real working day of the year and after today it's all about beer, presents and lazy days… oh and maybe a game of MW2 or two.
We will still post a story or two on most days but the site also deserves a break, it has worked really hard this year and is on the verge of quitting… so be nice.
We will be back in 50% force on the 4th of January and then all will be back to normal on the 11th.
I would like to take this time to thank Nick and Geoff for the incredible amount of hard work they have put in and the amazing team work they tirelessly display. There is no way the site could have accomplished what it has without you both.
And the biggest thanks of all goes out to all of you who keep coming back to read our thoughts, give us your thoughts and bash us to death when we make mistakes.
There would be no point doing what we do if it wasn't for all of you so I have left a picture of my two favourite things after the break as a Christmas gift for you.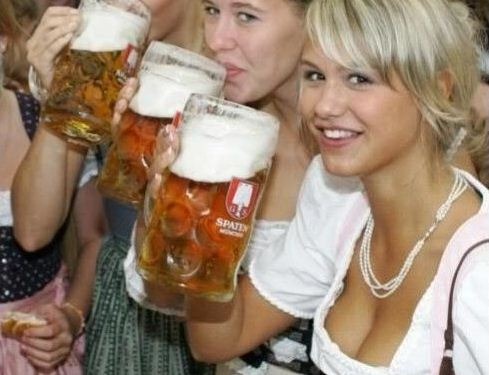 Last Updated: December 18, 2009