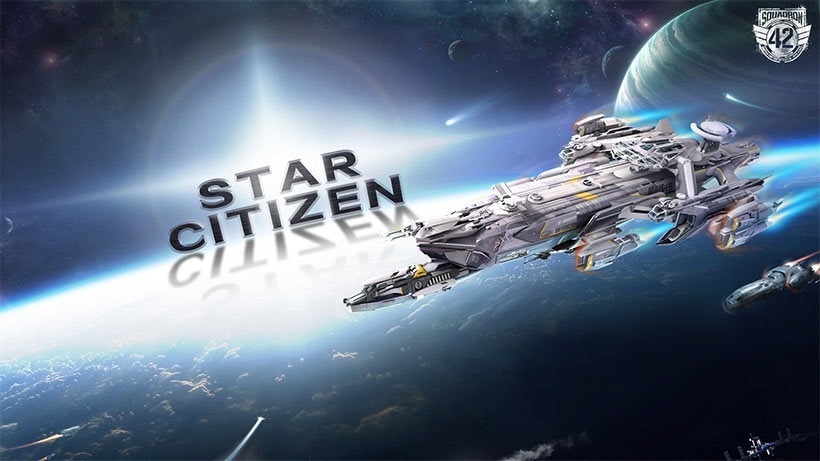 Star Citizen's Cloud Imperium Games is currently embroiled in a bit of a legal he-said she-said spat with the Escapist over a report that makes bold claims over the working conditions there, claims of embezzlement and other juicy tit-bits that may or may not be plucked out of thin air.
That doesn't mean that there's no time for celebration. In fact, Star Citizen has just celebrated its millionth vict…erm, citizen. In the latest letter from the Chairman, Chris Roberts celebrated the million milestone.
If there was ever a milestone that deserved a letter to the community it was this. When I first started on this adventure I would have never dreamed that we would ever this many people and this much support in building Star Citizen. It's amazing to have a community and team that believe so fervently in what is being built… Say it loud: PC games are back, space combat games are back… we are making Star Citizen possible!
PC games are back? When did PC games leave? Later in the message, Roberts says that because of the milestone, Cloud Imperium is doing away with Star Marine passes, and the practice of tiered, walling off in-development modules. Instead, all backers have access to everything.
In honor of our newest Citizen (really, our thousands of new Citizens!) we would like to give something back to the entire community for all your incredible support. Starting today, we are eliminating 'Alpha Access' and the $5 module passes. Anyone who has pledged for a Star Citizen Package can now play today without worrying they won't have access to some portion of the 'Verse in the future. No Star Marine pass, no Alpha 2.0 pass… no additional payment needed for any module in the works, pre-release. Going forward, should we need to put out some sort of limited release it will be done through the PTU test server. All backers will have access to any live release, the moment it publishes.

Knowing that one million people (and growing!) are counting on us will only further fuel our desire to deliver. Every member of the Star Citizen team already knows that we work for the backers… and reaching one million is just another reminder why we are giving this project all of ourselves. Right now that's getting Star Citizen Alpha 2.0 in shape to share with all of you in the near future, and we're in the process of closing down Star Marine as well.
Star Citizen backers are a rabidly fierce bunch, keen to tell everyone on the planet how much faith they have in Chris Roberts and Cloud Imperium. I've been rather sceptical myself; the whole thing's come across as s slow, long con to me. That said, I do feel that the ludicrously expensive, wildly ambitious Space Sim is starting to take proper shape now, and I'm slowly becoming confident that we'll see a proper game release in the near future.
Last Updated: October 14, 2015