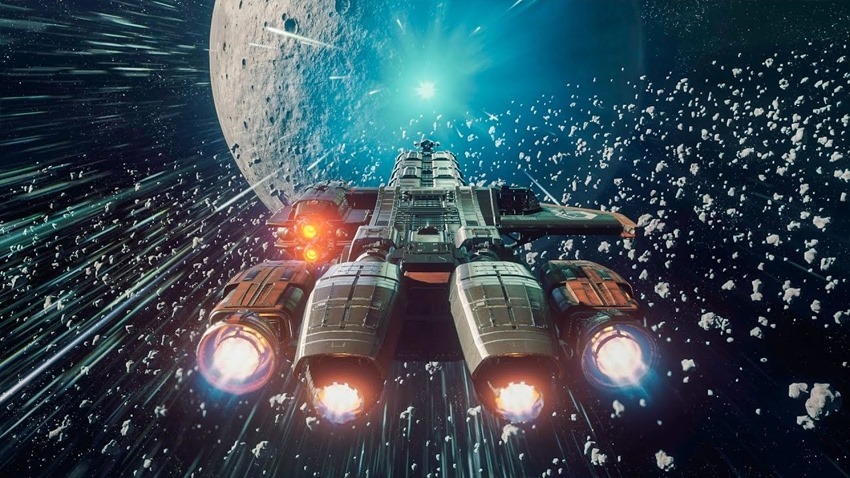 Last week it was revealed that Star Citizen's upcoming Citizencon would charge fans for the privilege of streaming the event, and many were unhappy. It's not just a case of people on the internet being unhappy about things; previous streams from past events have been free. The response has been particularly vitriolic, with even long-standing Star Citizen fans angered by the $20 access fee.
In a lengthy post, CIG's Chris Roberts has explained why the fee was implemented, and also backed down, removing the access charge.
"If you're upset, you should be upset at me," Roberts said "Because this was my idea."

"This year's CitizenCon is much bigger than last years, with two separate stages and tracks. We did this because we felt the format we tested last year was a success and because of this we wanted to expand it to allow more people to attend and provide more opportunities to hear from and interact with the devs.

"With a venue and planned attendance three times the CitizenCon in Frankfurt, [Germany] with more panels (so more devs needing to travel), more food and drink options for everyone the proposed budget for this year's CitizenCon was almost double last years. And this was without any video coverage, let alone streaming of the second stage, and a plan to just stream the opening keynote from the main stage."
The expanded scope (because everything Star Citizen does increases in scope)means that CIG would have to charge for streaming. Roberts later added :
"After sleeping on this, I am going to chalk this one up to experience. We're going to cut back on the live-streaming crew / costs but have both stages streamed for anyone with a Star Citizen user account.

Star Citizen Content Creators are welcome to rebroadcast our stream live.If you would like to support the additional costs of streaming all the presentations, you can support the show by purchasing the CitizenCon digital goodies package (Imperators still get this as their October flair)."
So that's something; a bit of well-placed whining on the internet has had a decent outcome.
Last Updated: September 3, 2018