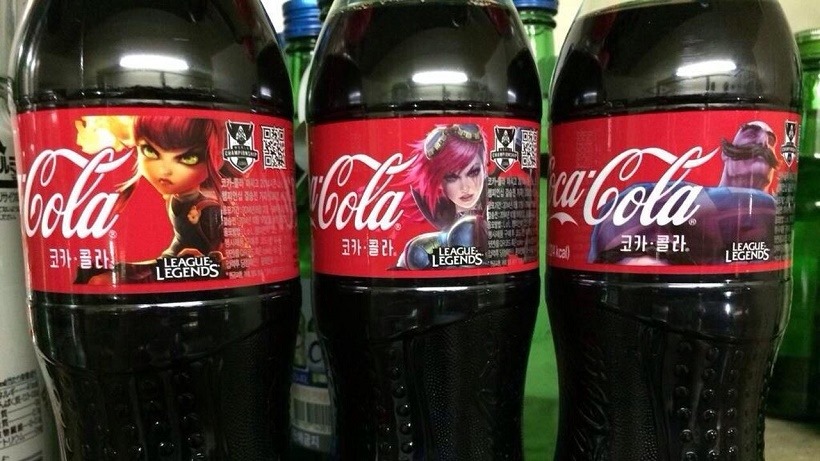 Coca-Cola, arguably one of the biggest sporting and events sponsors in the world, tweeted yesterday that they're looking for a new eSports project manager. Coca-cola are not a new entity when it comes to eSports, as they've partnered with Riot Games' League of Legends, hosted viewing parties for major LCS games, and engaged with all things League of Legends in the past. Naturally, it has all been about branding for Coca-cola, placing their beloved product on the biggest of screens surrounded by one of the fastest growing industries in the world.
Love Gaming? Love eSports? Love @CocaCola? Join the #CokeEsports Team!https://t.co/0mUqxlJjE4 pic.twitter.com/awh62oPlfY

— Coke eSports (@CokeEsports) April 19, 2016
However, like most major industries in this day and age, Coca-Cola are looking to expand their reach by offering a job for one particular eSports enthusiast in North America. According to the application, the successful applicant will receive a $50 000 salary, paid time off and responsibilities that include "event management, social media management, curation and analyzing of data, agency management and internal education of Coca-cola employees about gaming potential."
Unfortunately, the requirements are quite high, as you need at least a bachelor's degree, preferably in the business world and proficient with statistics and you also need to be able to complete the above set duties as the Coca-Cola eSports person.
The unfortunate truth for Coca-Cola is that people which meet the requirements above have more than likely already been scooped up by other industry leaders as this profession is becoming a sought after position in many companies as they make their move into eSports. Needless to say their interest in eSports is refreshing, and their involvement in the scene will definitely rattle the cages of other Fortune 500 companies who have yet to get involved.
If you're an eSports enthusiast and feel this job might be perfect for you, but you don't live in Atlanta Georgia, don't fret. These sorts of jobs are something any gaming enthusiast should be aiming towards. If you're studying a business degree, or marketing, sit tight.
Soon enough South African companies will be begging for your help.
Like esports?
Check out esports central
Last Updated: April 21, 2016