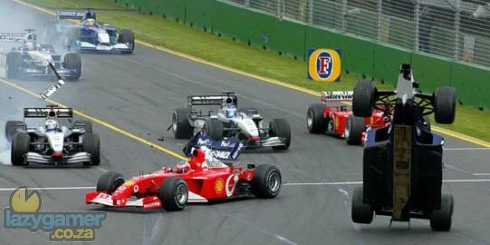 Codemasters have come out and given us a very sketchy outline of their upcoming Formula 1 game.
According to Alex Bertie, Marketing Vice President of Codemasters
"Our vision for F1 is about making it exciting again as a video game property. We can't talk about how we will do that yet, but we have big plans that will not just be one huge game later this year, but a phased approach over a number of years."
So unfortunately this means we are not getting a game in time for this years F1 season and by the sound of it next years version isn't going to be as good as we wanted it to be
Hopefully though when the full game does land it lives up to the hopes of all us F1 fans on all the platforms out there.
Source: MCVUK
Last Updated: March 4, 2009