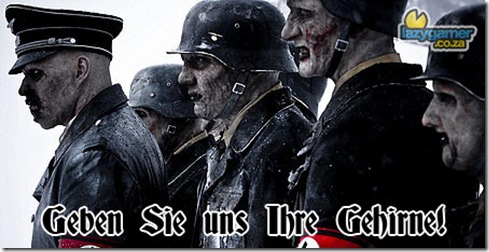 Are you a huge fan of World at War's Zombie modes? Do you regularly find yourself clearing out swathes of undead Nazis? You may want to hold on to that copy of Treyarch's World War II shooter then, because according to Modern Warfare 2's lead multiplayer designer Todd Alderman, the fan-favourite feature will not make its way to Modern Warfare 2.
Of course, with the game out in just about 6 weeks this is hardly surprising – there's been no mention of any sort of zombie mode up to now, with the co-op Spec-ops mode taking its place.
"We like to keep it consistent and in the same universe, not to say that we wouldn't do something like that in the future, but for what we are doing right now it's just not something we'd do. We want everything to… like things we do in multiplayer contribute to things we put in the single-player, which contribute to things we put into multiplayer, which contributes to things we put in Spec Ops. If you have ray-guns and teleporters it's not going to help."
So there you have it – No zombie-killing in Modern Warfare 2. Of course, if destroying the freshly undead is your thing, there's always Left 4 Dead 2, right?
Source : Nowgamer
Last Updated: September 22, 2009