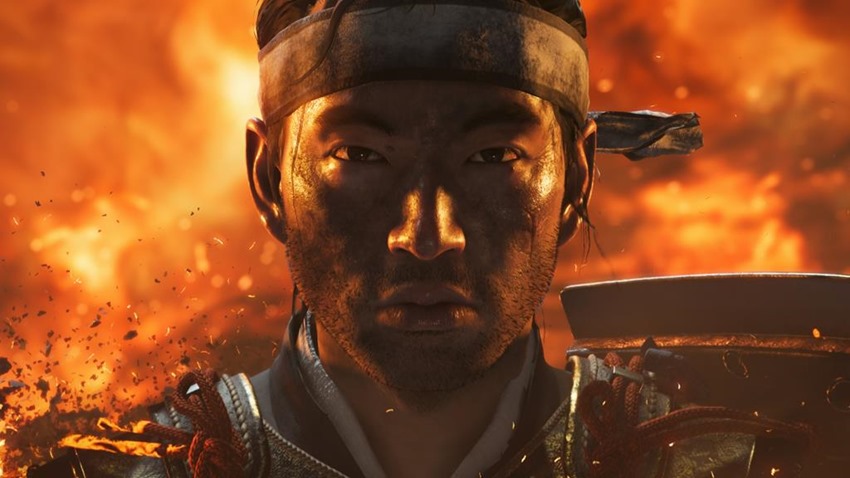 I've got a theory regarding the E3 2018 press conferences. It basically boils down to Microsoft driving a dump truck of cash up to various third-party developers, grabbing the exclusive rights to show off their games at their E3 event and then chuckling when Sony realised that they'd have sparse content to show off a few hours later when it was their turn in the spotlight.
That might explain Sony's weird E3 2018 kick-off event, which began with a sermon in church for The Last of Us Part II and required game journos to actually walk afterwards to a larger venue for the rest of the show. I mean, the inhumanity of it all. Anyway, Sony's show was still fascinating to say  the least. Deeper dives into big games, ranging from Spider-Man to Days Gone.
One other game that fans were chomping at the bit for? The first gameplay reveal of Sucker Punch's Ghost of Tsushima. Everyone was expecting a tight samurai game, but Sucker Punch delivered even more with a demo that smacked of influences from legendary director Akira Kurosawa and looked simply sublime in action.
Action is the keyword here, as Ghost of Tsushima was packing plenty of it. Near the three minute mark of that trailer, the carnage began with a lightning-quick throat-slice and into some dirty swordplay. "We had three things in mind when we put together this sequence: mud, blood and steel. We put a lot of tech into the visual effects for the mud and blood, and what you can do with the katana," Sucker Punch cinematics and animation Director Billy Harper explained on the PS Blog.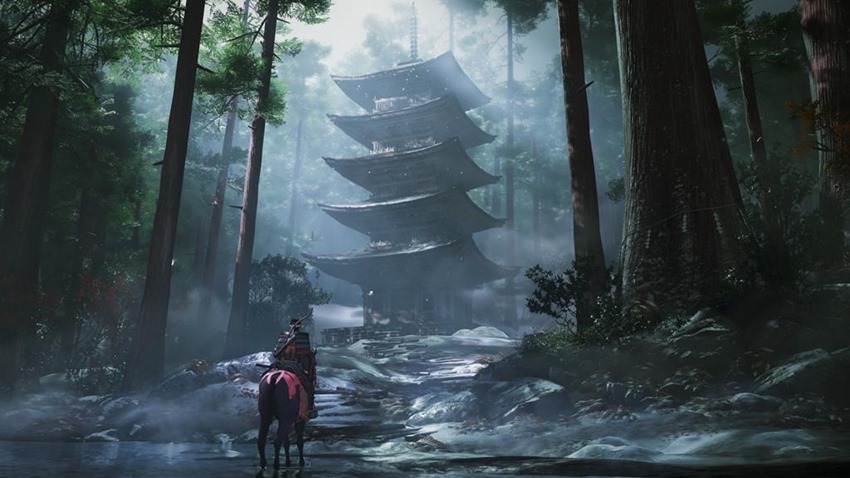 Look at him roll around in the mud as he's fighting – you can see the dynamic mud in action. These aren't just textures that are turned on – it's actually dynamic mud that sticks to you. We've done this demo several times and each person in the pit always comes out looking different depending how it's been played. They all look like they've been through a struggle and a fight. You will feel like a warrior – the mud is all over everybody.
Where Ghost of Tsushima switched gears in the demo, was in a chance to allow players to operate outside of the samurai norms that everyone has come to expect. It's one thing to stand your ground in duels, but that's an approach that won't always work against the Mongol soldiers who aren't afraid to get their hands dirty. A tactic that players will also have to adopt if they want to survive the invasion of Japan.
"Assassinations are one of the tactics you can use. There's a fear factor here. If you do successfully assassinate someone then it stuns the other enemies around you and gives you an opportunity to perform follow-up attacks," Harper explained.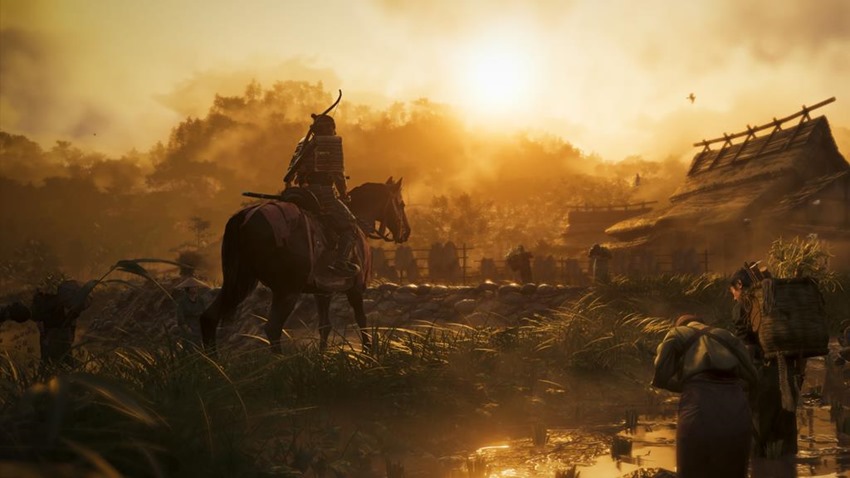 We will have a HUD but decided not to have it in the demo in order to offer a more cinematic experience. But one thing we did learn internally was that people reacted very positively to not having it there so we are going to look for ways to make it minimal. The perfect example of this is the chain attack that happened when Jin drops down into the temple. One of our UI artists came up with a way to communicate to the player visually how they have opportunities to perform actions without utilising UI.
It's cool, but c'mon: That is so very Arkham Knight in its execution and imitation of the fear takedowns from that Bat-game. Still, I'm loving what I'm seeing from Ghost Of Tsushima so far, which looks like Sucker Punch at their finest.
Last Updated: June 21, 2018