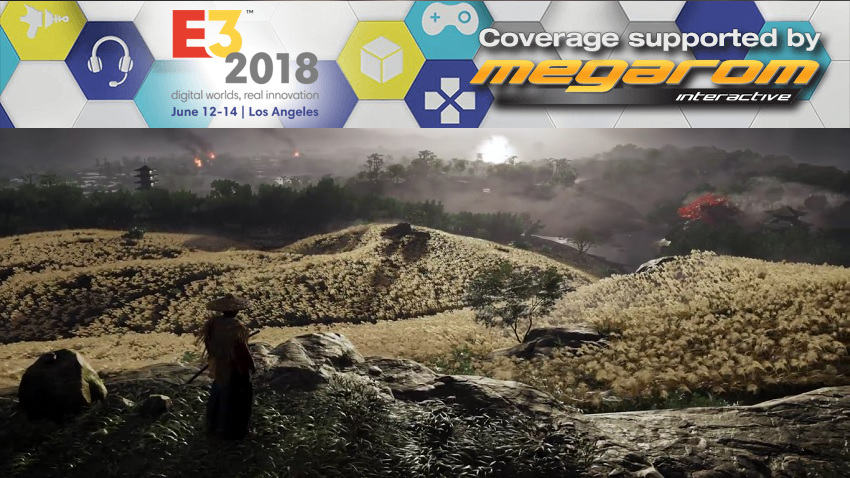 Ghost of Tsushima has been at the top of my list since it was announced in 2017. Besides being a big fan of the aesthetic, the game has the pedigree of being developed by Sucker Punch Productions. PlayStation's E3 2018 Showcase finally gave us an expanded look at the game, showing details about the gameplay and its dangerous world.
The trailer showed off a demo from the ninth day of the Mongol Invasion of Japan, and kicked off with the protagonist Jin wandering the gorgeous Japanese countryside. Rolling golden fields stretched out to the horizon, surrounded by dark forests and distant fires. Following screams, the samurai hero soon got into a fight with a bunch of Mongol troops, showing off what looks to be a tactical and devastating combat system. The game also features stealth and varied traversal elements, allowing Jin to silently takedown guards, before scaling a building to get the literal drop on some unsuspecting foes. The gameplay trailer ended with a dramatic samurai duel in a field of falling red leaves. It's clear to see that Ghost of Tsushima is really nailing a distinct and cinematic aesthetic, instantly evoking romanticised imagery from classic samurai movies.
Ghost of Tsushima is launching exclusively for PS4, although we don't have a release date yet.
Last Updated: June 12, 2018