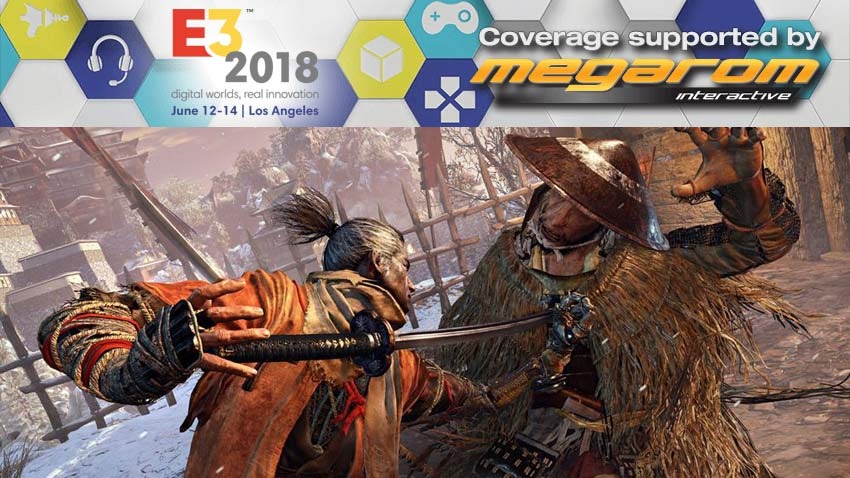 Right, sit up, look up and shut up. Posture! Manners may maketh man, but having a spine so straight that people will think that you were born with a metal rod up your butt is the true key to success. Or so I was told. That idea goes double for combat, especially when you're facing hellish demons from Japanese mythology who have absconded with your precious charge and have left you feeling a bit…disarmed.
In Sekiro: Shadows Die Twice, having the right stance could be the difference between life and a not so permanent death. While the one-armed wolf will have plenty of tricks up his demonic sleeve that'll allow him to overcome all manner of ghastly mythology run amok, it's the sword that forms the basis of Sekiro's offense and defense.
A chunk of sharp steel, that can deal tremendous damage, provided that you're quick enough to parry back any incoming danger that happens to be directed at your face. "The way that combat generally works is that both sides have what we generally call posture," From Software explained to me via a translator.
back and forth posture system on both sides
The goal for combat is to run your opponent out of posture and then land what we're calling a Shinobi Death Blow which is a huge amount of damage all at once. Both sides actually have posture, and posture is lost whenever you take damage, and also when you don't block with the correct timing.

So you saw a lot of blocking going back and forth. If you just hold the button, it makes a dull sound and you lose posture every time you make that block, but if you press the button right as the weapon is about to hit you, you get a bunch of sparks and the enemy flies right back. You don't lose posture, your opponent does instead.

And so it's kind of this back and forth posture system on both sides, and if either side runs out first then they're at a major disadvantage or have possibly lost.
In action, Sekiro looks meaty and liberal with its action. While other routes will be available on its golden path of violence, the core evisercation basics of Sekiro: Shadows Die Twice are as wonderfully brutal as you want them to be.
Last Updated: June 12, 2018