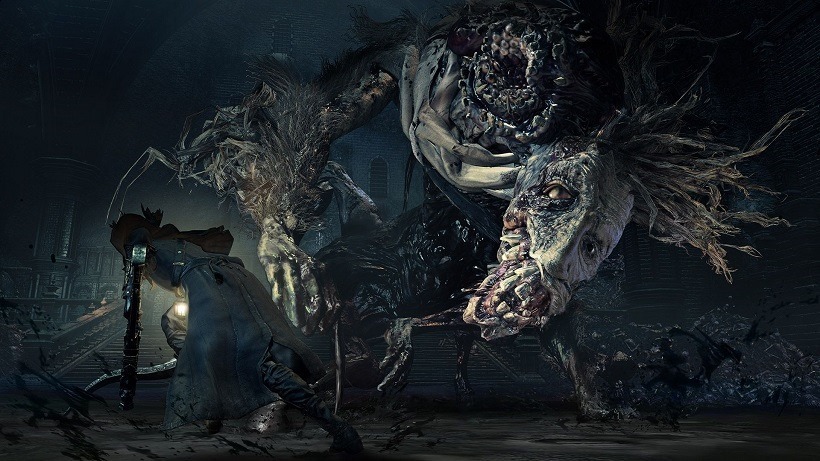 Streaming has recently become a bit of a reality here at the Lazygamer office thanks to Darryn and I being superior to everyone else at work and living in areas of good LTE coverage (suck it Matty). We're still learning, but for now I thought it would be great to just share the final moments of my Bloodborne playthrough as I die (again and again) while stumbling towards the finish line. And it seems you all like it too.
Last night I streamed what I thought would just be a single boss fight in Bloodborne's spectacular DLC, The Old Hunters (which I started this weekend). Turns out Lady Maria of the Astral Tower had different plans, which eventually meant I spent close to half an hour trying to best her. Turns out though that my failure was rather entertaining, as well as the aimless wandering around that ensued after I had finally defeated her (thanks for the pointers by the way).
So considering I'm close to the end of The Old Hunters (and the end of the main game too) I thought it would be a great idea to just stream the whole thing. Think of it as the first step in a larger streaming future for Lazygamer – which we're trying to make a very regular thing now. So tonight I'll be playing again for another hour, and I'll definitely try to keep this a daily event.
We'll be live on the Lazygamer YouTube Gaming channel (if that doesn't work, I'll update this with the new generated link) from around 7pm tonight, and I'll do my best to keep you updated about times for streams in the coming days via my own Twitter account (@CaptionBarbosa) and of course the official Lazygamer one (@LazygamerNet).
So tune in, mock my feeble attempts to finish my first From Software game and suggest other titles you want to see streamed. We want to do all of it!
Last Updated: January 14, 2016