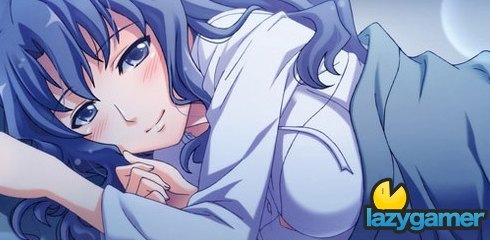 Once again a Japanese first is about to hit the Xbox 360 over there, not content with Idol Master and Dream Club the developers, Idea Factory, are releasing a new simulation title entitled "My Wife".
In My Wife you get to setup your wife to be exactly what you dreamed off with settings including personality, little sister personality and most creepily of all 'childhood friend type'.
I wonder if nag intensity and mood swing frequency are options as well?
You then move onto the Love Chapter where you find a wife in school and I guess you then woo her or something.
Then once you have found the love of your life you move onto the Wife Chapter which includes day to day experiences with your wife like having dinner, chatting and oddly enough… having sex.
My Wife is not likely to be escaping from Japanese shores anytime soon and I can't say that I am sad to hear that…
Remember though, this is only possible on the Xbox 360
Source: IGN
PS: One of the most entertaining searches possible is going to google and searching for 'Only in Japan'
PPS: I am very proud of myself for not referencing a monthly RROD joke in here…
Last Updated: April 29, 2010