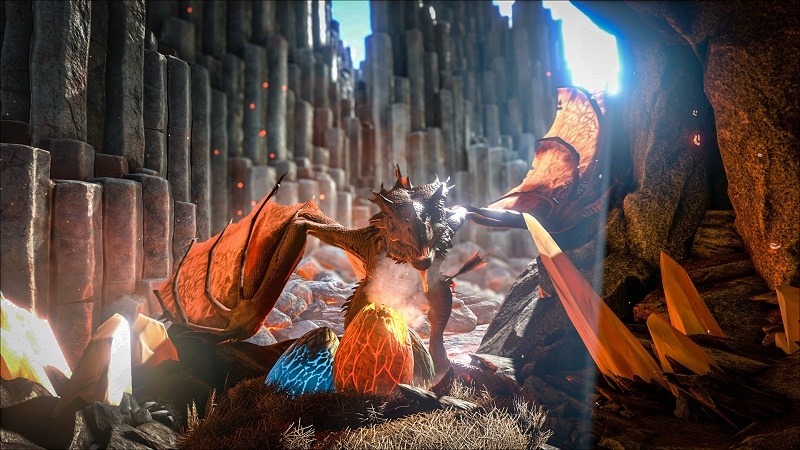 Last week, Studio Wildcard announced Scorched Earth – a paid-for expansion pack for their hit Early Access title, ARK: Survival Evolved. Sorry let me rephrase that: they released DLC for a game that has not yet been officially released. What a time to be alive!
Naturally, there's been a bit of a backlash from the ARK community. How can Studio Wildcard release additional content when their core title still needs a ton of optimisation, and an actual launch? Many took to the vanilla game's Steam page to speak their minds (via Polygon).
They're all quite interesting to read through (for the most part), but this one from Reverberant Duck really caught my attention…
"I really like ARK. It's got a lot going for it. Unfortunately, as of today, I can't say that any of that matters. I can't recommend ARK.

Today, Wildcard announced there is now a $20 paid expansion. For their early access game that still is missing huge amounts of core features. Additionally, the expansion represents what can only be described as "pay to win," as you can tame mother-effing FIRE-BREATHING DRAGONS now, then bring them back into other servers. Anybody that doesn't have the expansion will NEVER match that."
Launching an expansion for an unreleased game is one thing, but skewing the playing field for those who aren't willing to buy it is just awful. Studio Wildcard should really consider restricting the new animals and such to their respective areas in Scorched Earth to keep everything fair.
I find it odd that they made this expansion paid-for in the first place. Studio Wildcard have released a ton of content over the past year, all for free, and all of which enhanced the overall ARK experience for everybody. Now though, they've split the player base in two.
It'll be interesting to see how ARK as a whole fares moving forward. Those who've bought the expansion are loving it (according to its review page). I wonder how long it'll take to get everybody else to pay to make the jump?
Last Updated: September 5, 2016