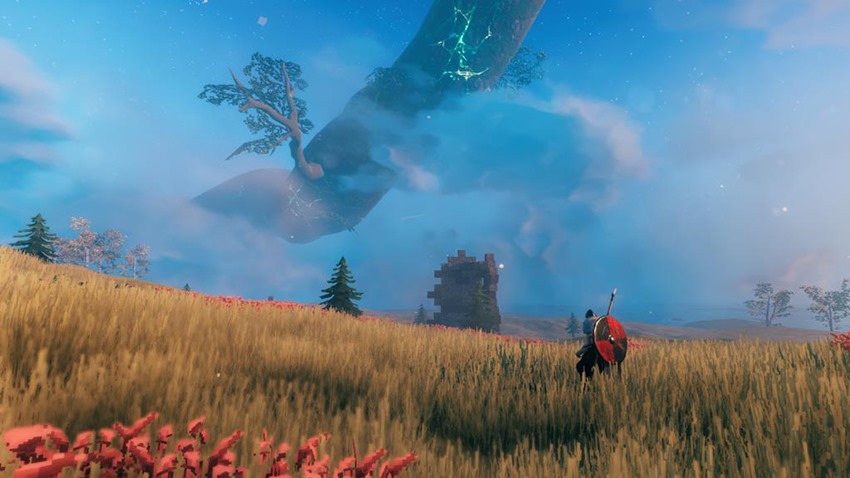 What's better than seeing a new game on Steam find wild success? Finding out that you're the estranged son of a billionaire who just bequeathed all of his fortune to you, but also just beneath that, seeing a new game made by a small team of developers become a smash hit on the PC platform. I could really do with a few billion bucks though.
Anyway, Viking survival game Valheim has been doing what business analysts call stupidly well since it released two weeks ago, notching up two million sales in the process. People have been flocking to the Nordic-themed game, proving that Vikings are still fashionable and crafting their way to victory inside developer Iron Gate's early access smash-hit title. They're Viking it a lot.
"Everyone at Iron Gate has really been appreciating all the messages, love, questions and thoughts from all of you, so please keep them coming!" Iron Gate wrote in a blog post that also dropped some red hot history facts. "And again, a big thank you to all of you for helping us reach this ridiculous milestone in under two weeks of sailing onto Early Access."
Forget longboats. [We] have now blown a 700+ year old record by boasting the largest Viking population in all of human history. For reference, the previous peak in Viking numbers was set in 1300 AD and was approximately 500,000.
Valheim even had over 360,000 concurrent players at one point on Steam, as fans ran around gathering materials and cobbling together all manner of structures to help them survive the night. So why is Valheim so popular? The general consensus so far is that its success comes not from adding anything new to the usual cycle that survival games throw at players, but by making the entire experience less intense. That results in a surprisingly more meditative game, and one whose ideas gel together surprisingly well.
Last Updated: February 16, 2021