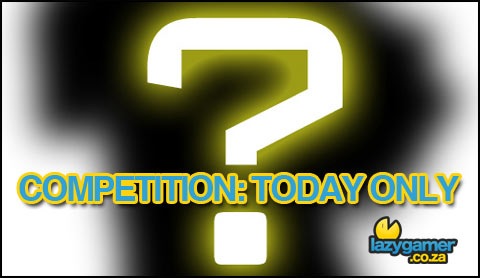 Ladies and Gents for today only Megarom are going to be supplying us with a mystery Playstation 3 hamper for one of our lucky readers to win.
The hampers contents are such a mystery that we haven't even been told what all is going to be included into the prize. What we can tell you is that it will also include a couple of free games from this years releases.
To enter this seriously simple competition, click through to the full article and get all the details.
Ok so here we go, the question is incredibly simple.
All you need to do is name a title that Megarom has released this year or will release this year*, you will get an entry for every title that you can name and obviously you are free to enter as many times as you like.
There you go, that's all there is to it.
Entries must be emailed to [Times up] by 5pm today.
All titles in the hamper are white labels. These white labels cannot be sold. No employees or families of employees of Megarom Interactive or www.lazygamer.co.za are eligible to win this prize.
This competition is only valid to residents of the SADC.
*Hint: You can check www.megarom.co.za for titles released this year like Prototype, Wolfenstein, MW2, AC2… you get the picture

Last Updated: September 18, 2009