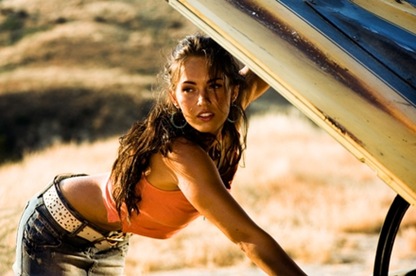 So you feel like getting something for nothing at the moment? Well then you are in luck.
Currently there are 3 competitions running and you know that if you enter all 3 then you have a decent chance of winning at least one of them.
First up is one of the newest websites in South Africa, OneLargePrawn.co.za who seem to specialise in the arb but purely entertaining and is well worth a visit every day. At the moment they are giving away a copy of Transformers on Blu-Ray to the person who can answer their not so simple question.
"Which actor provided the voice for N.B.E. -01 in the 2007 live-action movie, Transformers?"
If you have any idea then head on over to the site and send in your entry.
Then next up is Megarom's 2008 swag bag clear out where you just need to head on over to their competitions page and fill in the simple entry form to stand in line to win a bunch of freebies.
And last but not least, we are still looking for a name for our Lazygamer mascot, if you have any good ideas then feel free to stick them in an email and send them over to [email protected] before noon on Friday.
Last Updated: February 18, 2009