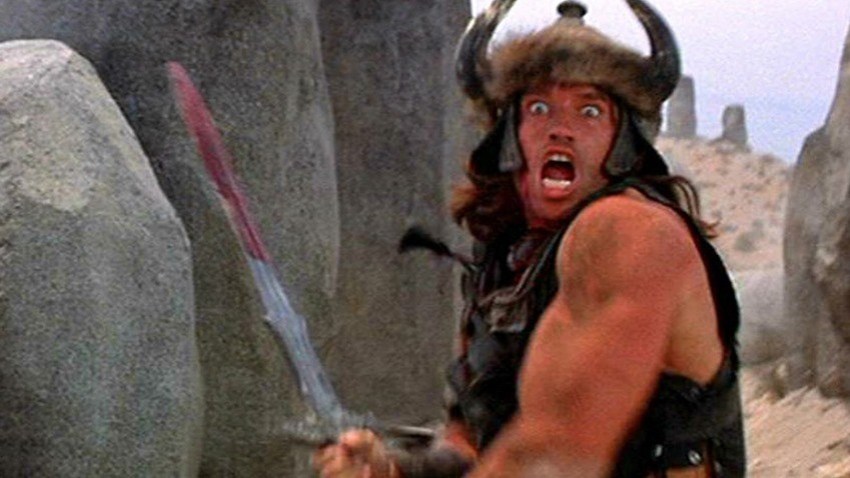 By Crom, that was quick!
Back in December, Petroglyph Studios announced that they'd be going back to the Hyborean age for their next strategy title. The studio that happened to be made up of several Command and Conquer veterans had taken a liking to recent Steam success story They Are Billions, and they decided to give the idea of turtling in your own fortress a spin of their own.
One set in an era of steel and cunning, starring the fiction of Robert E. Howard and featuring his iconic barbarian on the cover. A few months later, and Conan Unconquered is ready for release, on May 30. Petroglyph will have two flavours of game available, a standard and a deluxe edition. Standard is as vanilla as can be, while the deluxe edition will include the following goodies:
Base Game
Kalanthes, a spell-casting hero unit exclusive to this edition
Exclusive DLC: King Conan hero unit
Game Soundtrack
Original Conan Unconquered eBook by Scott Oden, based on the original Conan short story Black Colossus
So what exactly is Conan Unconquered all about? Simple! You, a few flimsy barriers to protect from bandit attacks and an ongoing grind to gather enough resources to help turn your cheap camp into a mighty fortress that could even repel the gods themselves if they decided to put their foot down on your masterpiece of defense.
There's more to the game in terms of strategy, as players will need to keep their walls clear of corpses lest a rot seep in and infect the populace, while the land itself remains treacherous and liable to hinder you before a new wave of danger arrives. You'll also be able to tackle these threats in co-op mode, allowing a tag team of barbarians to divvy up the chores of staying alive in a world that very much wants you dead.
Last Updated: March 29, 2019